The South Sudan Capacity Development Project will address institutional strengthening and building capacity of human resources to enable civil servants and institutions to effectively perform the core economic policy and public finance functions. read more»
Capacity Development and Results: Where Does Africa Stand?
An interview with Dr. Frannie Léautier on aid results and capacity development challenges in Africa.
---
A US$2.5 million grant will support the development of a Master's Degree Programme with the aim of empowering a cadre of specialists who will incorporate gender perspectives and dimensions into peace building processes in Africa. ACBF more»
---
The African Capacity Building Foundation has launched the Zimbabwe Capacity Development Program to support ACBF in further reducing its operating costs and, in the future, generating resources to secure a sustainable financing for its activities. more»
---
ACBF at 20: The future of Africa is Now
---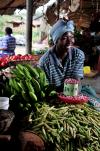 The Epowering Women in Agriculture (EWA) initiative is aimed at building the capacity of women farmers and promoting fair access of women to agricultural inputs. more»
---
Capacity development interventions in Africa need to be flexible and adaptable to deal with Africa's development challenges, states Dr. Frannie Léautier, ACBF Executive Secretary more»
---
---
An African Capacity Building Foundation grant for Makerere University in Uganda aims to improve the performance of the public sector in Eastern Africa through enhancing skills and competencies in economic policy management. more»
---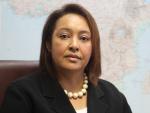 Frannie Léautier from Tanzania is the Executive Secretary of the African Capacity Building Foundation (ACBF). Dr. Léautier has a rich a career in the private sector and in international development. She served as Vice President of the World Bank and Head of the World Bank Institute from December 2001 to March 2007. She also served as Chief of Staff to the former President of the World Bank from 2000-2001.
---