In order to deliver an elevated experience to their customers in Egypt, Etisalat Egypt has chosen to continue their successful partnership with Ericsson (NASDAQ: ERIC) by signing a Memorandum of Understanding (MoU) at Ericsson's headquarters in Sweden.
---
Jeffrey Sachs - 2020 Shaping Ideas
Sachs, a professor of economics at Columbia University, is one of the world's foremost experts on poverty reduction. He explains how mobile phones are decreasing economic isolation in Africa and why we could be halfway to achieving an important goal in 2020: the end of extreme poverty.
---
Mobile internet data has doubled in the past one year in Sub-Saharan Africa, according to an Ericsson study. The June 2014 Sub-Saharan Africa Ericsson Mobility Report shows that in 2014 phone users accessed 76,000 TB (terabyte) of data per month, compared to 37,500 TB per month in 2013. The study estimates that mobile data will double in 2015 hitting a high of 147,000 TB per month in 2015, affirming the region's ongoing data revolution.
The rise of social media, content-rich apps and video content accessed from a new range of cheaper smartphones has prompted the rise. Consumers in Kenya, South Africa and Nigeria are also increasingly using video TV and media services from their smartphones.
"Sub-Saharan Africa is currently undergoing a mobile digital revolution with consumers, networks and even media companies are wakening up the possibilities of 3G and 4G technology. We have seen the trend emerging over a few years but in the past twelve months the digital traffic has increased over 100% forcing us to revise our existing predictions," said Fredrik Jejdling, Regional Head of Ericsson Sub-Saharan Africa.
In the next five years, the Report's findings show that the voice call traffic in Sub-Saharan Africa will double and there will be an explosion in mobile data with usage in Sub-Saharan growing 20 times between 2013 and 2019, twice the anticipated global expansion. By 2019 the report predicts that 75 per cent of mobile subscriptions will be internet inclusive (3G or 4G).
This growth has been predicted following the launch in 2014 of a number of smartphones for under $50 USD by a number of major device manufacturers allowing the rapid expansion of 3G and 4G technology across the region.
---
Smile Communications was awarded the license to use the 800 MHz frequency spectrum in Nigeria, enabling the operator to leverage LTE technology and achieve a highly advanced network. Partnering with Ericsson, Smile Communications began a three-year LTE network deployment project, deploying transmission and Ericsson's Packet Core solution, in over 1,100 LTE sites across Nigeria.
Rapid rollout
The first phase of the rollout was completed in Ibadan in February 2013
---
Elaine Weidman-Grunewald, Head of Ericsson Sustainability and Corporate Responsibility, discusses the launch of the 2013 Sustainability Report. This report, together with additional information available online, summarizes Ericsson's 2013 sustainability and corporate responsibility performance and our future strategy. Sustainability and CR are central to Ericsson's core business and Ericsson's commitment to the triple bottom line of responsible financial, environmental and socio-economic development.
---
Connect To Learn Scholars from Mansoman Senior High School in Ghana discuss their career goals and how they think Information and Communication Technology (ICT) is helping them make the most of their education.
---
Connect To Learn enrolls girls in secondary school across Africa with scholarships and provides technology-enabled access...
...to learning resources for all students and teachers at the schools they attend. Pictures above feature Connect To Learn Scholars from Mansoman Senior High School in Ghana.
---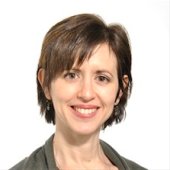 Ericsson
The Education for All Global Monitoring Report for 2013 was published a few days ago. The report is an independent annual publication, facilitated and supported by UNESCO. It provides an update on the progress that countries are making to ensure education opportunities are available for all children. This year's report makes the clear statement that the global education goals that were agreed in 2000 will not be met by the target date of 2015. The Director-General of UNESCO says that, more than ever, education contributes to achieving all development goals and should be seen as a cornerstone of any global development agenda.
In business, survival depends on continually rethinking how to better serve customers by identifying their needs and demands.
---
Mobile technology has emerged as a viable way of reaching those without access to formal financial services in rural areas of the world.
---
When developing m-commerce services for different regions, it is important to look from both the macro and the micro levels.
Ericsson Roundtable Event: M-Commerce in Africa
The freedom to send, spend and receive money with a mobile phone is quickly becoming an essential part of life for billions of people. This Ericsson event brought operators, regulators and other mobile commerce stakeholders together for a dialogue on how m-commerce can contribute to Africa's economic and social growth.
CEO Vestberg discusses Q4 and full year results 2013. More>>>
---
UN-Habitat and Ericsson collaborate on urbanization research and projects
---
The index ranks 31 cities and measures their ICT maturity in terms of leverage from ICT investments on economic, social and environmental development; the "triple bottom line" effect.
---
M-Commerce in Africa
Ericsson announced that MTN Rwanda has deployed its Converged Wallet m-commerce solution. The launch brings easy-to-use, next-generation mobile financial services to MTN Rwanda's subscribers, including mobile phone users that do not have access to traditional banking services. Read more>>>
---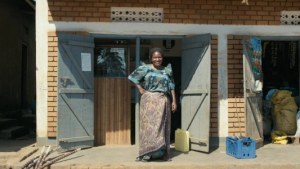 New film shows how mobile money has made a world of difference to the unbanked in Uganda in just a few short years…
---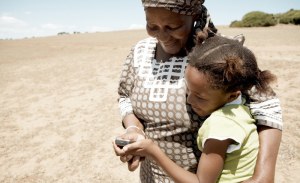 With this post, I look at how mobile and financial service providers can promote mobile phones as an efficient way of managing the household economy and encouraging financial inclusion - read more>>>
A consistently overlooked theme in the discussions of how to build attractive and user-friendly services in emerging markets is the role of women in managing the household economy.Read More>>>
---
Usoro Usoro of MTN Nigeria talks about the M-Commerce opportunity
Mr. Usoro discusses the huge potential for mobile commerce services in Nigeria and how mobile money has allowed MTN Nigeria to offer financial services to people who have never banked.
---
Building the m-commerce eco-system in Africa
Industry experts agree that Africa represents a huge opportunity for operators to help millions of people improve and enrich their lives via mobile commerce.
---
Mobile Commerce brings Huge Social Benefits to Africa
Industry experts discuss the enormous social benefits that mobile money is bringing to Africa, and how mobile money can ease the average person's life in very personal and meaningful ways.
Ericsson (NASDAQ: ERIC) has signed a five-year managed services agreement with MTN, a leading telecommunications company with presence in 21 countries in Africa and the Middle East, for its Nigeria operations.
---
Ericsson (NASDAQ:ERIC) today announced that its Multiscreen Self-Care has won an AfricaCom award in the Best Quality User Experience category for its successful implementation with Tunisiana, the largest private telecoms operator in Tunisia. Read More>>>
---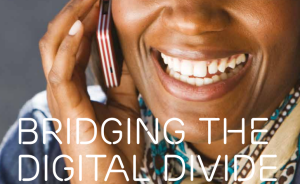 Ericsson has released its first regional consumer insight report focusing on trends and analysis of the mobile ecosystem in Sub-Saharan Africa. The report highlights how mobile phones create and promote connectivity in Sub-Saharan Africa from the consumer perspective...
---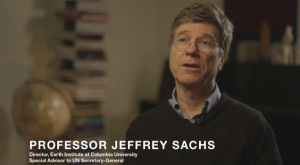 A collaborative action research (CAR) study funded by Ericsson (NASDAQ:ERIC), and managed independently by a team More....
---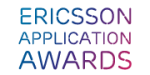 Developers, startups and anyone who has an idea for a great app, here is your opportunity. The theme for 2014 is Apps for Working Life, and there will be a global competition and several regional competitions.
---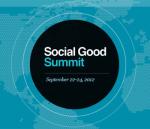 Led by Hans Vestberg, President and CEO of Ericsson, the Broadband Commission for Digital Development, a joint initiative of the International Telecommunication Union (ITU) and UNESCO, has issued a new report. Read more
---
Bloggers comment on the #2030NOW Social Good Summit
There are more than 800 bloggers gathered in New York to spread the word about using technology for social good. At the Social Good Summit, everyday people are influencing the conversation also being held across town during the UN General Assembly.
---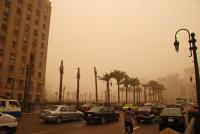 Megacities may be congested and complex but they have proven effective in stimulating creativity, innovation and economic development; factors that often lead to improved quality of life. A new Ericsson report, The Next Age of Megacities takes a closer look at how the largest cities in the world can use ICT to address their evolving challenges in a holistic, proactive and collaborative way. Read and download the report»
---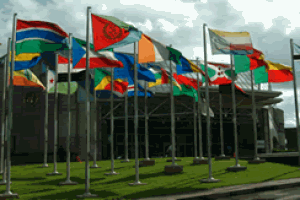 With the backdrop of the United Nations General Assembly in New York, Ericsson (NASDAQ: ERIC) is participating in a number of events and initiatives that highlight the potential of technology to offer solutions to some of the world's major challenges.
---
For Khoudja Samb in the Senegalese village area of Potou, today was "Bring Your Film Crew to Work" day. As part of the One Million Community Health Workers campaign, we are documenting what life is like when you combine technology and training with dedicated populations in remote areas.
---
Thursday's adventures in Senegal were colorful and filled in a lot of background for the Millennium Villages projects. Legendary American radio announcer Paul Harvey had a program called "The rest of the story." He started with one statement or event from the news and delved deeper, usually to humorous effect, but more importantly, he told personal stories behind the headlines.
---
Ericsson President and CEO Hans Vestberg comments on the results for the company during the final quarter of 2012 and wraps up the full year. Read the Ericsson 2012 Annual Report»
---
Ericsson and the City of Johannesburg have entered into a unique public-private cooperation to establish the largest fiber optic network in sub-Saharan Africa. Read more»
---
Elaine Weidman, Vice President, Sustainability and Corporate Responsibility at Ericsson speaks about the power m-commerce has to eliminate barriers and drive socio-economic development.
---
Vincent Kiyingi, Head of IT at Pride Microfinance Limited, discusses how mobile money has given the people of Uganda a tool for financial freedom.
---
Ericsson President and CEO, Hans Vestberg, gives his views on the company's second-quarter 2012 results, reported on July 18 2012. More
Read Ericsson's Q2 2012 Financial Report
---
Refugees United: Bahati's Story
When Bahati was four years old, he witnessed his mother being killed and was forced to flee his village in the DRC. Now, Bahati is one of Refugees United's most active monitors, and has personally connected 7 families using the mobile tool. This is the story of one reconnection. Help Ericsson make a million.
---
Refugees Don't Have a Choice. You Do.
Find Missing Family and Friends in 3 Easy Steps
---
In 2012, Ericsson Response worked with Emergency Telecommunications Cluster (ETC) partners and the World Food Programme to provide vital communications services to relief workers in South Sudan. More
---
Connect To Learn aims to ensure that people worldwide, especially girls, have access to a complete and quality education. Learn more about Connect to Learn .
---
Connect to Learn marked its one year anniversary in 2011. Connect to Learn, the program aiming to bring a 21st century education to students around the world and especially girls, marks one year as well as other important milestones.
---
The 2011 Ericsson Application Award Winners for the 15 Thousand Euro prize and a chance to pitch to industry leaders.
---
The Social Good Summit
The Social Good Summit gives airtime to influencers who do not happen to be prime ministers or presidents. Ericsson, in September 2011, sponsored the three-day event in New York.
---
Hans Rosling - 2020 Shaping Ideas

Ericsson has long been engaged in the global conversation on sustainability and continues its leadership in several bodies to further dialogue on the role of Information and Communications Technology and sustainable development. Read more»
---
---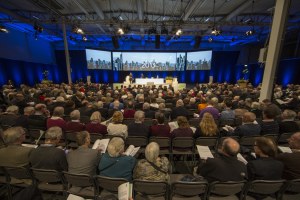 ---
Ericsson has successfully tested Psi-Coverage, a first-of-its-kind energy-saving solution in the Vodafone Egypt Network. Psi-Coverage will provide end users with mobile broadband (3G) coverage. Read more»
---

Atlantique Telecom, part of The Etisalat Group, has announced that it has entered a five year multi-country managed services agreement with Ericsson to manage its Western and Central African operations.Read more»
---
Technology is key for providing equal rights and opportunities to women. But too few broadband initiatives or national ICT policies have specific, gender-empowerment targets, writes Elaine Weidman-Grunewald in Ericsson's Technology for Good Blog»
---

Ericsson's multi service Mobile Broadband Charging will allow Bharti Airtel to enhance the prepaid customer experience by offering a wider & attractive range of prepaid services, flexible bundling and real time control of chargeable services. more»
---
Amazon Connection - a digital inclusion program initiated by Telefonica Vivo Foundation and Ericsson (NASDAQ: ERIC) - has won the 2013 Global Mobile Award for Best Mobile Product, Initiative or Service for Emerging Markets. more»
---

Ericsson has announced a new agreement with Etisalat Egypt to transform the telecom operator's radio network to enable a full range of converged information and telecom services that will bring improved quality and speed of services to its subscribers. more»
---
Ericsson and MTN South Africa have partnered to launch a commercial LTE network which will be rolled out across the country. read more»
---

Ericsson Consumer Lab finds that's Africa's story is one of people who - despite vast differences and hardship, constantly adapt, utilize and innovate. New, mobile technologies have stepped in to fill infrastructure gaps and transform lives. Read the Ericsson report
---
In July 2012, around 10 years after the birth of the company, operator Tunisiana launched its first 3G service. The company was the third to launch such a service in the country and Tunisiana realized that it would need to offer more than its competitors in order to gain a significant share of the market. more»
---

The Youth Peacemaker Network will nurture a new generation of leaders who will be trained by local and international experts in conflict resolution, leadership, peace and community building as well as mediation skills. more»
---

Mwambu Wanendeya, Vice President and Head of Communications for Ericsson sub Saharan Africa, makes the case that achieving a "Networked Society" is key to more efficient energy utilities, more efficient work options and better transportation solutions. More
Video: Measuring Triple-Bottom Line Benefits
---

The launch of a new Millennium Village in West-Mamprusi and Builsa District means that for the first time ever up to 30,000 people in this part of northern Ghana will have access to a range of health and education programmes. More
---

At Ericsson's Technology for Good blog, Elaine Weidman-Grunewald recounts the story of Estelle, her cousin Patrice, and how the power of connectivity bridged more than 16 years of war, flight and a struggle just to survive. More
---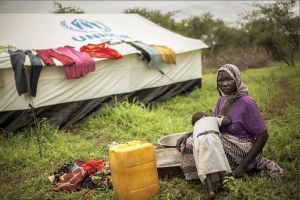 ---

Refugees United, a Danish non-profit organization, developed a web platform to help displaced people search for family members around the world. Ericsson and its partners have now unveiled a Refugees United mobile app for Android smartphones. More
---

We say that Ericsson is the leading advocate of Technology for Good in the Networked Society. I often get the question what does this really mean? In connection with the publication of Ericsson's 2011 Sustainability and Corporate Responsibility report.
Download Ericsson's 2011 Sustainability and Corporate Responsibility Report
---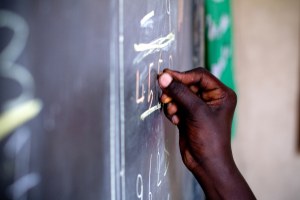 ---

"Sustainable Development requires all segments of society, and Rio+Social creates a unique platform to take this message to a broader audience," says Hans Vestberg, President and CEO, Ericsson. More .
---
2012 Apps for Africa Winners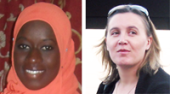 The winners for the Apps for Africa competition have been decided. It was a tough competition, but the jury came to a final decision. In Africa Central, the order of the winners is:
1st place - SenMobile,
2nd place - Thinkers,
3rd place - Dunde.
The winning app from SenMobile, addresses a specific need in Senegal. Its primary function is to crowd source the pricing of various types of fish in a geographic area. The idea is that this will reduce the overall prices by eliminating gouging and to stabilize regional prices. Integration with Mobile Maps/Google Maps makes it easy to see geographic pricing.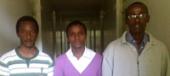 In Africa East, the order of the winners is:
1st place - Afrosilicon,
2nd place - Komunity Bora,
3rd place - MedAfrica.
Winning team, Afrosilicon, submitted an app called Funkiez which enables users to stay up to date with what's happening, where it's happening and why it's happening. From a technical perspective, Funkiez is an app that notifies the user of upcoming events while allowing him/her to reserve a ticket for said event via mobile money players and even share details of the event via social networks like Facebook.
Congratulations to the top teams! We'd like to give a big thank you to all who participated. Be on the look out for how to participate in EAA2013 which we hope to launch later in June.
---

Mobile telephony has had a huge positive impact in the 13 years since its introduction to Sudan, Africa's largest country. Sudan's student population is one group that has benefitted. More
---