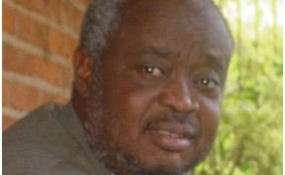 By Victor Chipato
Veteran writer, journalist and freedom fighter Alexander Kanengoni has reportedly died.
He was 65.
According to Zimbabwe's Public broadcaster (ZBC) report, Kanengoni collapsed and died at his home due to suspected heart failure.
A family spokesperson Tinashe Kanengoni, has confirmed Alexander's sudden death.
Alexander published a number of literary works that include the novels: Vicious Circle (1983), When the Rainbird Cries (1988) Echoing Silences (1997), a collection of short stories, Effortless Tears (1993) and Writing Still.