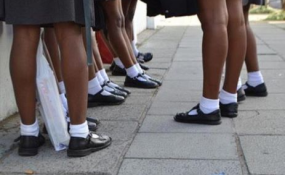 Photo: The Citizen
Mwanza — At least 141 schoolgirls in the region were found to be pregnant between January and July this year, according to police.
An officer working at the Gender Based Violence desk Mr Mwita Robert revealed that defilement cases among schoolgirls are being reported almost on a daily basis across the region.
He cautioned that men who marry schoolgirls or get them pregnant now face 30 years in prison as the government has taken on tougher measures to tackle child marriages and teenage pregnancies.
He noted that 447 gender violence cases were filed last year while 749 cases have been reported so far this year. Buswelu Ward executive officer in Ilemela District said more gender desks should be brought closer to residents at local government offices.