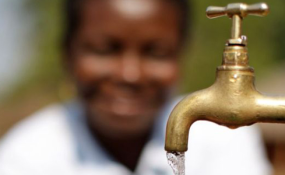 Photo: The Citizen
By Paul Tajuba
Fishing communities of Kikondo and Kisima in Jinja District have started paying their water bills through an Automated Teller Machine (ATM) - model.
Traditionally, the islanders were drawing water directly from the lake which according to Mr William Egadu, the in-charge of Kisima Health Centre II, was the leading cause of diarrheoa on the lake.
The initiative is being piloted by Water Mission Uganda, a global a non-profit Christian organisation.
"The system will save the residents from walking for long distances to get clean water," Michael Bazira, the Water Mission Uganda country director, said.
Ms Dorothy Nangobi, a Water Mission agent manager, said the water ATM works just like a bank ATM.
It is credited to the user for as low as Shs500. A 20-litre jerrycan goes for Shs50.
How it works
"When you insert the ATM in the machine, the water will automatically start flowing. The water agent does not need to sit there the whole day waiting for customers because the latter are conscious not to waste the water since it will cost them," Ms Nangobi said.