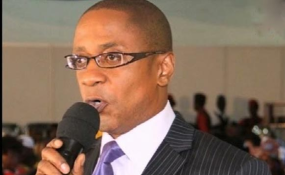 Photo: Daily Monitor
By Juliet Kigongo
Kampala — The Court of Appeal yesterday allowed Busiro South MP Peter Ssematimba to withdraw his earlier application seeking to extend time for filing his election appeal against his dismissal from parliament.
His lawyer Mr Geoffrey Kandeebe informed court that they had withdrawn the application after finding that it was not necessary to go ahead with it.
"This case had come for the hearing of the application seeking extension of time. However after going through the record which was filed before this court (Court of Appeal), we found out that the registrar had called the applicant (Ssematimba) to come for the record even before the application was filed," Mr Kandeeba submitted.
He said Ssematimba and his political rival Democratic Party's Mr Stephen Ssekigizi had agreed that the election appeal was not filed out of time and thus there was no need for hearing of the application.
This prompted the trial Justice Cheborion Barishaki to dismiss the application.
"Since both parties conceded to withdrawing the application, each party shall bear its own costs," Justice Barishaki ruled.
This means that the Court of Appeal will proceed to hear Ssematimba's appeal against his dismissal from parliament.
Both lawyers for Ssematimba and Ssekigozi will return to the court's registrar tomorrow to discuss modalities for hearing of the appeal and probably set the trial date.
Ssematimba filed an appeal against his opponent Ssekigozi in order to retain his seat in parliament after losing an election petition in the High Court.
In her judgment, Justice Lydia Mugambe ruled that Ssematimba's certificate of A-Level equivalence he used for his nomination was invalid because National Council of Higher Education did not verify the authenticity of his diploma in Electronic and Computer Technology before giving him the certificate of approval for his academic qualifications.
NCHE also appealed against the judgement claiming the judge was wrong to determine the mandate, duties, standard and rules the institution applied in equating Ssematimba's qualifications.