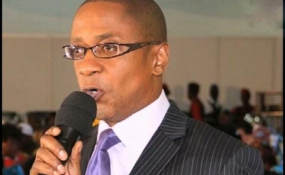 Photo: Daily Monitor
By Juliet Kigongo
Kampala — The Court of Appeal yesterday forwarded Busiro South MP Peter Ssematimba's election appeal to the Deputy Chief Justice Steven Kavuma for allocation of a panel for hearing. The panel will constitute three justices at the Court of Appeal.
The decision was after the legislator through his lawyer Ntambirweki Kandeebe, concluded the session in which he wanted Court of Appeal to reverse a High Court's ruling cancelling his election as MP.
He wants the court among other issues to determine whether the trial High Court judge Lydia Mugambe well addressed herself to the law before she ruled that his Diploma in Electrical and Computer Technology attained from Pacific Coast Technical Institute in the USA was forged.
Mr Ssematimba and his political rival, Democratic Party's Stephen Ssekigozi had appeared before the Court of Appeal Deputy Registrar Deo Ninzeyimana to discuss issues that would be followed during the hearing of the election appeal.
Ssematimba filed an appeal against his opponent Ssekigozi in order to retain his seat in Parliament after losing an election petition in the High Court.