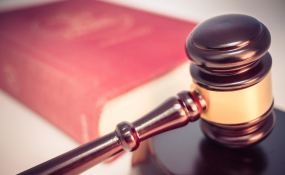 Photo: Blogtreprenuer/Flickr
State witness and nightclub bouncer Luthando Siyoni confessed to being involved in the killing of school teacher Jayde Panayiotou shortly after he was taken in for questioning, a police officer testifying in the murder trial claimed on Monday.
"He agreed, conceded, without being compelled, saying: 'I did play a role in the killing of the deceased'," Colonel Willie Mayi told the Eastern Cape High Court in Port Elizabeth during a morning of dramatic proceedings.
In response to questions from prosecutor Marius Stander, Mayi told the court that he received a tip-off from an informant in the days following Jayde's disappearance on April 21.
Based on information from his source, he went looking for Siyoni, who in addition to working at Jayde's husband Christopher Panayiotou's nightclub Infinity also had his own gym.
He was not at home so Mayi went to the home of Siyoni's girlfriend, Babalwa Breakfast, to look for him.
Breakfast and her brother left with Mayi and they went to fetch Siyoni at the nightclub.
Breakfast's brother was then dropped off on the way to the police station.
Torture claims denied
Mayi said he took Breakfast and Siyoni to the police station, stopping on the way for Siyoni to fetch a gym bag, the contents of which have become an important piece of evidence in the case.
Placed in a separate room, Breakfast freely told Mayi that she knew where Siyoni had got the money that was in his gym bag from and signed a statement, the police officer continued.
After that they went to the room Siyoni was being held in, and where he subsequently made the confession, said the officer.
Mayi denied any allegations that he had tortured Siyoni and forced the man to sign an affidavit, effectively putting words into his mouth.
"He was never assaulted. Never did I wipe blood off Siyoni, because there was no blood," said Mayi.
The money could either have been payment for the alleged hit, or it could have been meant for gym weights Siyoni was buying through Sizwezakhe Vumazonke, the alleged hitman who died in September, depending on which version Judge Dayalin Chetty accepts.
Perjury
Breakfast and Siyoni have been declared hostile witnesses, after distancing themselves from the contents of the affidavits that were supposed to be used against the accused.
Breakfast has been charged with perjury and defeating the ends of justice and on Monday Siyoni was dismissed from the stand after refusing to answer a single question.
Panayiotou, Sinethemba Nenembe and Zolani Sibeko are on trial on charges of conspiring, kidnapping, robbing and killing Jayde.
Her body was found on April 22 in a field in KwaNobuhle and, in a shock twist, Panayiotou was arrested, charged with plotting the murder.
The accused have pleaded not guilty.
Court started late on Monday because one of the accused, Nenembe, had to make a quick appearance for another murder case.
In that case, one of the accused is thought to be the cousin of Vumazonke.
Source: News24