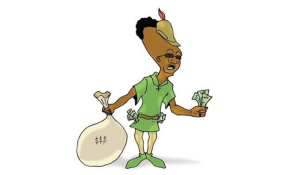 Photo: The Herald
EMBATTLED Higher and Tertiary Education Minister, Jonathan Moyo's financial embezzlement saga returns to the spotlight this week when a parliamentary committee led by a party rival sits to quiz some said beneficiaries of the alleged scam.
Moyo is in the eye of the storm for allegedly siphoning over $400,000 in finances belonging to the Zimbabwe Manpower Development Fund (ZimDef).
The funds were being administered by his ministry.
Together with his deputy, Godfrey Gandawa, Moyo has been quizzed by the Zimbabwe Anti-Corruption Commission (Zacc) with the former going a step further to appear in the courts.
Moyo, on his part, has put up a strong fight in attempts to wriggle out of a potentially career damaging scandal which he claims was being sponsored by party rival and Vice President Emmerson Mnangagwa.
The Justice Mayor Wadyajena led Parliamentary Portfolio Committee on Youth, Indigenisation and Economic Empowerment will sit this Thursday to hear oral evidence from the Zimbabwe Youth Council on a fuel donation using Zimdef finances.
Moyo has said he donated 100 000 litres sourced through some of the Zimdef funds to the Zimbabwe Youth Council (ZYC) which passed on the fuel to the Zanu PF Youth League.
But Youth and Indigenisation permanent secretary, George Magosvongwe, has denied before Wadyajena's committee any knowledge of such donation, further complicating Moyo's troubles.
Zacc fears the fuel could have been sold in the black market.
But the youth council was last month forced to issue a statement defending Moyo.
"It is a fact that indeed we received support in the form of fuel from the Ministry of Higher and Tertiary Education and our Executive Director Mr Livingstone Dzikira acknowledged receiving that fuel," ZYC said in a statement.
"On the 22nd of July the Youth Council wrote to the Minister of Higher and Tertiary Education requesting support to conduct a youth skills mapping exercise.
"This request was our facilitation in support of an exercise that is being undertaken by one of the Youth Councils' affiliate organizations, the Zanu Youth League.
"Upon receiving these fuel coupons the Youth Council immediately dispatched the entire consignment of coupons to the ZANU PF Youth League Secretariat at Zanu PF Headquarters, which signed for the fuel acknowledging receipt."
Recently, Wadyajena told a Zanu PF meeting in Gweru that the ruling party must never protect corrupt ministers.