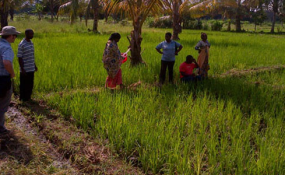 Photo: The Citizen
editorial
The government is surveying land in Morogoro Region's three districts of Ulanga, Malinyi and Kilombero, in a pilot project geared at ensuring that ultimately, all land in Tanzania is plotted and shared out as per needs.
If well executed, this project should provide a lasting solution to perennial land conflicts, not only in Morogoro Region, but across the whole country.
Among other things, the project aims to facilitate villages with land use plans which will ensure every village is divided in accordance with citizen's needs.
Once all groups have been allocated land, it is anticipated that each group of people will have the confidence to safeguard its area. This project is commendable because land conflicts have reached an alarming stage in many parts the country. Hardly a week passes without news on deaths or injuries connected with fights over land.
Last year, people were killed, scores of them were injured and properties worth millions of shillings were destroyed in clashes over land. There are indications the situation won't be different if more efforts are not taken to address the matter.
It goes without saying then, that the pilot project will make it easier to handle land conflicts. But, having a good plan is one thing; executing it can be quite another. In this case, there is a need to lay out modalities of implementing the project if it is to bear fruition.
We believe that the plan which is being rolled out in Morogoro districts will be effective if the government will consider action aimed at ending land conflicts a priority issue in 2017.
This will enable the government to clearly focus, not only on ensuring effective implementation of the pilot project in the three districts, but also on ensuring the project is cascaded to other districts in the country.