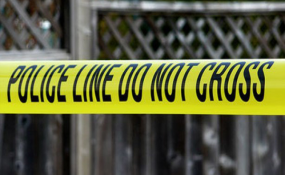 Photo: Capital FM
By Golden Kang'oma Jnr
Salima — A couple from Lilongwe died after a motor vehicle they were traveling in overturned three times at Mackenzie Village along Salima-Senga bay road on Monday.
Salima police Public Relations Officer Sub inspector Gift Chitowe identified the deceased as Joseph Mazombwe, 41 of Kaigwazanga Village, Traditional Authority Mkanda in Mchinji and the wife Madalitso Mazombwe (Nee Dzanjalimodzi), 32 of Chigwandali Vilage, T/A Kachindamoto in Dedza.
Chitowe told MANA that the deceased were travelling in a Toyota Land Cruiser PRADO registration number MC 4943 which was being driven from Senga- bay direction heading Salima with five passengers on board.
"At about 1700 hours as the motor vehicle was reaching Mackenzie Village along Salima-Senga bay road, the driver lost control of the vehicle due to over speeding hence it went to the extreme right where it over turned three times before resting on its tyres and in due course other passengers were thrown out from the vehicle," said Chitowe.
The driver Joseph Mazombwe died of moderate head injuries on his way to Kamuzu Central Hospital where he was referred to by Salima District Hospital while his wife Madalitso Mazombwe sustained severe head injuries and fractured lower left leg and died as she was receiving treatment at the Salima District Hospital.
Brown Mazombwe 30, brother to the deceased driver who sustained moderate head injuries has been referred to Kamuzu Central Hospital while the remaining 2 passengers have been treated as outpatients with minor injuries.
The police has however warned road users against over speeding to avoid road accidents in the country.