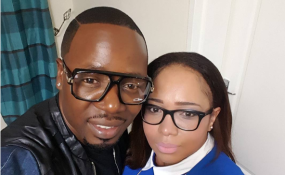 Photo: Stunner
The significant other of Harare hip hop star Desmond Chideme, better known as Stunner, went into a meltdown on social media Thursday, publicly unloading him after discovering he was cheating on her.
It did not end there.
Olinda Chideme revealed Stunner's woefully reduced circumstances when they met.
She explained how she used thousands of dollars of her own hard-earned cash to socially upscale Chideme to the Harare A-lister he now affects to be.
Touched womenfolk immediately came up with the hashtag #golddiggersmustfall.
Olinda is thought to be based in the UK where she reportedly runs an agency for nursing and care work staff.