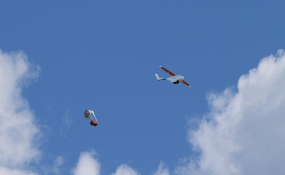 Photo: ©Zipline International
analysis
By John Namkwahe
Dar es Salaam — High population growth, urban migration, and dependency on sourcing medical equipment from outside the country have been cited as major challenges that have affected the health sector over the last decade.
This was revealed by the permanent secretary in the ministry of Health, Community Development, Gender, the Elderly and Children, Dr Mpoki Ulisubisya in a television interview on Tanzania Broadcasting Corporation (TBC) last Thursday.
He made the revelations after noting that the ministry had started to evaluate the 2007 Health Policy in a bid to improve it. The first draft of the proposed changes in the policy will be out next month.
"Tanzania has one of the highest population growth rates in Africa. As we speak, the population has increased to almost 50 million," he noted.
He said, the growth has put pressure on the government as it is required to raise and set aside more funds to accommodate the health needs of the ballooning population.
He noted that since the bulk of medical supplies are sourcedJnamkwahe@tz.nationmedia.com from outside the country, the weakening currency forces the government to purchase more foreign currency to import medical supplies.
"I am not sure what the dollar rate was ten years ago, at the current rate, one dollar is equivalent to Sh2,190 which is high for our weak economy," he said.
He noted that economic growth in the country does not tally with the population increase, putting more pressure on the government to meet growing needs in many sectors.
Dr Ulisubisya noted that movement of people from rural to urban settings has impacted the provision of quality health care.
He said despite the challenges, the health sector in Tanzania has recorded great achievements in terms of surgical procedures and diagnostic services. He said the government is currently spending less money to send people abroad for treatment.