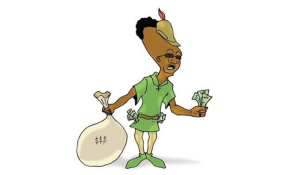 Photo: The Herald
A 32-YEAR-OLD human rights activist, who is facing charges of unlawfully convening an unsanctioned meeting to demonstrate against Higher and Tertiary Education minister, Jonathan Moyo, Tuesday applied to have his case dropped for lack of evidence linking him to the alleged offence.
Denford Ngadziore who is MDC-T youth assembly secretary for Harare applied for discharge at the close of state's case arguing that the state failed to prove its case against him.
He was represented by his lawyer Obey Shava who argued that all the three witnesses did not confirm that he was the convener of the alleged meeting.
However prosecutor Nancy Chandakaona said the state will not rule out that he was the convenor since he is the one who approached Moyo's PA on the day in question.
Shava cross examined three witnesses out of five he was supposed to question and they all distanced the accused from the accusations.
The case was once delayed after Chandakaona requested for a break to seek audience with her bosses on how to proceed with the matter.
Another prosecutor, Nyikadzino Machingura was tasked to handle the case but he refused leaving the defence counsel wondering whether the case would proceed.
Magistrate Lazini Ncube confronted Machingura over the issue.
Machingura told the court he could not handle the matter as the cases were allocated to them by their bosses.
Allegations are that on October 17 last year at around 11am, Ngadziore, went to the Moyo's offices where he convened and addressed an unsanctioned gathering demanding the immediate arrest Moyo over the misappropriation of money from the Zimbabwe Manpower Development Fund.
Ngadziore allegedly addressed the gathering without notifying the police.
He will know his fate on Friday when Ncube will deliver his ruling on the application.