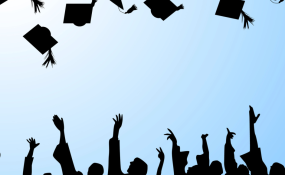 Photo: Premium Times
document
Sunday — Parliament strongly refutes baseless rumours and farfetched fabrications published in some of today's papers regarding the institution's criteria for allocation of bursaries for staff, and wishes to set the record straight.
In 2016 Parliament invited staff members to apply for bursaries to study for this year through its allocated bursary budget of R1,5m. This has been the case annually. Out of a total of 155 funding requests received totalling R5.6m, which far exceeded the available R1.5m bursary budget, only 50 applications could be approved. While Parliament would have liked to assist each and every applicant, the reality is that no budget is bottomless. To ensure fairness and equal opportunity for all staff members, preference was given to new applicants who have not previously benefited from the bursary fund and meet basic requirements. The requirements include the applicability/relevance of chosen courses to areas of responsibility and proof of admission by academic institutions.
An outrageously false claim has been made that Parliament has sent Ms Mtya to Columbia University at a cost of R1,1m. When Ms Mtya was employed by Parliament in 2016 following a lengthy search for a suitably qualified person to fill the CIO position, she had already been accepted at the said university and her studies were to be sponsored under her previous employer's employee bursary fund. Since Parliament has similar scheme for its employees, one of the mutually agreed terms and conditions pertaining to her employment was that she would, like any employee of Parliament, benefit from the institution's bursary fund. This sought to ensure that her plans to further her studies were not unduly prejudiced by her joining Parliament. Of course the cost for Masters Programme at Colombia University would not be the same as that of a local university, but that will not come at any additional cost to Parliament. Parliament will only contribute an amount equivalent to the cost of a similar course locally, which is just over R200k. Given the fact that the 2017 allocated budget for education fund is R1.5m, it is inconceivable and impractical that Parliament would hand over the alleged R1.1m, almost the entire bursary budget, to one staff member. It is an outright ludicrous and far-fetched rumour.
The circumstances around the Secretary of Parliament's bursary are not entirely different to that of Ms Mtya in that when Parliament engaged him in 2014, he was already pursuing his MBL at Unisa under the bursary fund of his previous employer. As a staff member, the institution thus took over the funding of his studies in line with the training and development policy to ensure that his studies are not unduly compromised by his employment by Parliament.
With the exception of both Ms Mtya and Mr Mgidlana, whose unique circumstances have already been thoroughly explained, the rest of the bursary beneficiaries this year are junior managers and ordinary staff. Essentially, this means over 96% of parliament bursary fund are ordinary staff.
The stating of this fact does not seek to imply senior managers ought to be discriminated against on the basis of the seniority of their positions or level of remuneration. Parliament's training and development policy is firmly in line with best practices anywhere, whether in the private or public sector, and does not discriminate according to staff hierarchy. There is no bursary policy anywhere in the world that exclude certain categories of employees from benefiting. The policy's objective is to continuously develop the skills capacity of all staff members to enable Parliament to efficiently and effectively discharge its constitutional function.
The criteria for allocating bursary to staff is fair, transparent and non-discriminatory. In this regard, claims made to the contrary are based on nothing but malicious rumour intended to tarnish the standing of Parliament and those who leads it.