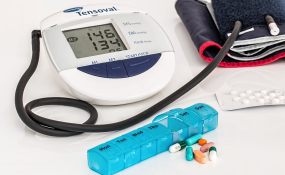 Photo: Pixabay
By Girmachew Gashaw
She goes by Fikerte Mengesha. She is a mother of one. Unfortunately her son was affected by cancer for over five years now. During those days, she often bothered much about her son. She tried much to threat him her way, but, it was beyond her capacity. Thus she choose to go to the nearby clinic,but, she could not get adequate and satisfactory service there.
As time went by, she worried much. She also spent a lot. Thanks to her relatives, they gave undue support to her. Finally, she saved her child from death. Though she got some relief, she hated to live thinking cancer a threat. Hence, together with other parents of children affected by cancer and individuals interested in helping these children she established Tesfa Addis Parents Childhood Cancer Organization (TAPCCO). It seeks to support all children with cancer during treatment, throughout follow-up and their families in Tikur Anbessa specialized hospital as well as work closely to maintain and improve the service of the hospital.
TAPCCO works closely with the pediatric Oncology/ hematology ward at Tikur Anbessa specialized hospital. Since its inception the organization has been working towards improvement of treatments and their efficacy through providing direct support to the center and patients. The organization has so far supported over 100 children with cancer and over 10 per cent of the children were able to recuperate from cancer in Ethiopia.
In a country like Ethiopia, many cancer patients have low chance of survival due to multifaceted factors such as lack of medicines, the stage of the cancer when children are taken to the hospital as well as abandonment of treatment and cost. This is also the case in pediatrics cancer patients in most cases do not have positive results or where the survival rate is below 10 per cent. As in developed world the percentage is as high as 84 per cent, according to Childhood Cancer International.
Tikur Anbessa childhood Cancer Pediatrics Ward Head Specialist Dr. Daniel Hailu said pediatrics cancer is curable and children need to enjoy the trRank ( + / - )eatment. In Ethiopia, the service has been getting special attention these days. Previously, children affected by cancer were made to take treatment together with adult patients, as a result of these, they were exposed to various diseases ,which could accelerate their death.
Nowadays, these children have got medical service at the cancer center constructed for its purpose. Some 31 beds are identified for inpatient and day care center has prepared for those outpatient children who has been taking chemotherapy service. Accordingly, currently, the rate of child mortality is declining. Thanks to the incumbent and stakeholders, enough medicine are also available in the hospital.
But, the number of children affected by cancer has been increasing. Thus, the provision of medicines should increase. If enough manpower in the field is deployed, it will be easy to register better results, in this regard. Due to the low awareness of the society, patients are not getting adequate treatment. Here it is decisive to create various platforms to raise the awareness of the society, he said.
"In our center, treating children with cancer is a fundamental job. On the average, we see 30 new cases every month. These indicates that children, who come to the cancer center are few in number. Due to many factors, still many children who are living with cancer are not getting the services that have been provided in the center. Thus, the center believes in the importance of raising public awareness towards childhood cancer symptoms and the availability of the service. This way, the center plans to reach children who have not got proper medical treatment."
The Ministry of Health has been working aggressively to prevent noncommunicable diseases giving special consideration to expanding cancer medical treatment than ever before, according to Non-communicable Disease Cancer Streaming Case Team Head Sister Tagelech Moges. She said the ministry has been allocating a huge amount of capital to expand radio therapy centers in five selected hospitals .The construction of these hospitals has been underway in five major states' university hospitals found in Tigray, Amhara, Oromia and South Nation Nationality and People States.
Indicating that radiotherapy machines are too expensive to buy, the purchasing process of the equipment is taking place at a cost of 20 million USD. On the other hand, though the price of chemotherapy medicine is very costly, it has been distributed to patients subsidizing 50 per cent of the total cost. The ministry has planned to expand the service to state hospitals. Efforts have also been exerted to expand chemotherapy services in 12 selected areas. Cognizant of the fact that breast cancer has affected 32 per cent of the population, manpower development training has been conducted to professionals to further expand medical treatment to the patients in need.
The other area that requires more attention was childhood cancer. Children affected by cancer could recuperate if they get medical service properly. Accordingly, childhood cancer treatment center was established under Tikur Anbessa Hospital before four years. With regard to breast cancer, the pre-cancer testing service has been replicating across 118 health centers. Besides, offering training for professionals, the purchasing of medical equipment has taken place, she indicated.
Though efforts have been exerted by the government, cancer care centers should further be developed by philanthropic organizations and private investors as well.