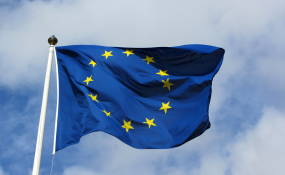 Photo: Bobby Hiddy/Flickr
By Ben Patrick and Valentine Oforo
Dodoma — Since 16 ministries have partially relocated from Dar es Salaam to the capital city of Dodoma, things have started changing.
For years, with an estimated 457,825 population, Dodoma Municipal Council was a place for limited socioeconomic activities except during the National Assembly business and few diplomatic gatherings, when one could find the semi-arid township active.
But after some government officials stared relocating to Dodoma, there is new life and in the near future the designated capital is going to be an important and modern city in East Africa.
For Dodoma residents, it is well known that traffic jams, expensive cars and dense population were not an issue in the past.
"It is very amazing, to be honest. I can see a drastic increase in the number of cars and people in different streets. The place has indeed started appearing as a capital city," said Mr Francis Sembuche, a retired civil servant.
Due to an increase the population density and traffic jams, some residents have appealed to the regional authority to install traffic lights and put pedestrian crossings on some congested road junctions to contain unnecessary road accidents.
"In some areas, for example, at the Jamatini Commuter Bus Terminal, it takes more than five to 10 minutes for a pedestrian to cross the road due to heavy traffic. This is dangerous especially for schoolchildren," said Ms Sara Obeid, a Chang'ombe resident.
Ms Nise Donard, a tricycle driver, said changes had come as a result of increased economic opportunities. "In the past I used to get only few customers a day, but as days pass by there are more customers due to an increase in the population density," she said.
However, the situation is different with civil servants. One senior civil servant, who preferred anonymity, said the relocation to Dodoma from Dar es Salaam had increased financial hardships for him. He said he had booked a house for rent since he was in Dar es Salaam.
Moreover, a survey by The Citizen shows that some house owners have started hiking rent fees to benefit from the relocation process.
"Formerly, I used to charge between Sh25,000 and Sh30,000 for a single room, but now I can charge up to between Sh50,000 and Sh60,000 for the same room," said Mr Nelson Joseph, who owns a house for rent in Kisasa.
He said most of the government officials, who wanted houses for rent preferred modern structures to keep abreast of their life status, so the owners also increased prices to cease the opportunity.
"Some of the civil servants come and inspect the house they want and after agreeing on the price they propose to improve the appearance of rooms, to make some repairs and fix bathroom sinks," he added.
Among the challenges that most of the ministries, government agencies and officials are likely to face is having a peaceful settlement in Dodoma due to a vivid shortage of apartments. So far, most of the ministries that have already relocated to Dodoma stay in limited areas in the municipality.
While some ministries have hired structures at the University of Dodoma, others have hired apartments at the Local Authority Pension Fund (LAPF)'s newly constructed tower.
On Monday, the minister of Foreign Affairs and East African Cooperation, Dr Augustino Mahiga, said his ministry's head office would be housed at the LAPF tower, while they were still searching for more land for constructing their own offices.
"We have hired this apartment for executing our daily duties for now until we will be able to construct our own offices in the future. We are sure everything will go on well," he said.