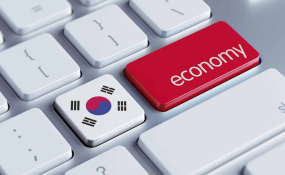 Photo: The Guardian
By Okoro Chinedu
Lagos — NIGERIA'S economic revival prospects and empowerment goals have received a major boost following a partnership between leading multinational, General Electric (GE), and the Tony Elumelu Foundation.
The partnership will allow 25 Tony Elumelu Entrepreneurs to participate in a dedicated four-week advanced manufacturing training program every year at GE's Lagos Garage. It is a hub for advanced manufacturing-based innovation, strategy development, idea generation and collaboration.
The partnership results from the mutual interest of both organizations to foster economic growth and empowerment in the West African country by building a skilled workforce and driving entrepreneurship development. GE Director of Communications and Public Affairs, Patricia Obozuwa, welcomed the partnership on the skill building initiative with the Tony Elumelu Foundation.
"There is a lot of alignment between TEF and GE's commitment to the development of Nigerian entrepreneurs and we look forward to seeing some great success stories from TEF participants on the training programme," said Obuzuwa. GE created the Garages program in March 2012 to reinvigorate interest in invention, innovation, and manufacturing in America.
Chief Executive Officer of the Tony Elumelu Foundation, Parminder Vir, said hailed the partnership with GE. "This programme will help them to further develop their products and business models as a follow up to the Foundations's Entrepreneurship Programme," said Vir. -
CAJ News