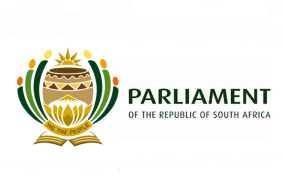 Photo: Parliament
press release
Parliament will on Tuesday, 14 March 2017, receive a high level delegation from the Senate of the Federal Republic of Nigeria. The Nigerian Parliament has proposed the visit for the two sister legislative institutions to discuss matters of mutual interest and to strengthen existing diplomatic relations between the two countries, particularly in the context of recent tensions between certain members of some communities and some foreign nationals.
The delegations from the two countries will be led respectively by the Deputy Speaker of the National Assembly, Hon Lechesa Tsenoli, and his Nigerian counterpart, the Deputy President of the Nigerian Senate, Hon Ike Ekweremadu.
The discussion will not be open to the media but the outcome will be communicated after the meeting.