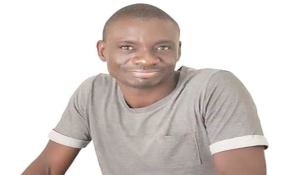 Photo: Daily Trust
By Lami Sadiq
Jos — Plateau State Governor Simon Bako Lalong yesterday described the late Bureau Chief of Daily Trust newspaper in Jos, Joseph Hir as an exceptional journalist whose interest in the profession was driven by genuine concern for development and accountability.
In a letter of condolence written to the family, Lalong stated, "Most often, his search for newsworthy audience from those in the corridors of power is premised on burning national issues of public concern."
The condolence letter which was signed by the Director of Press and Public Affairs to the Governor, Samuel Emmanuel Nanle, said further, "The citizen's right to know was a right he fought for and will stand to his credit as a journalist of repute."