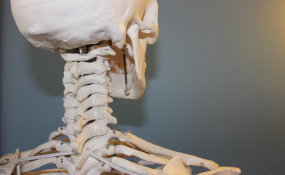 Photo: Pixabay
There are no exceptional circumstances warranting the United Democratic Movement direct access to the Constitutional Court, National Assembly Speaker Baleka Mbete believes.
Furthermore, the UDM had not exhausted other alternatives before approaching the court with an application for a secret ballot in the motion of no confidence against President Jacob Zuma, she said in an affidavit filed on Thursday.
The application had no merit and it did not fall within the court's exclusive jurisdiction, she said.
On Wednesday, the court allowed the UDM direct access to argue its case. It gave parties wishing to oppose the UDM's application until 12:00 on Thursday to file papers, and the UDM until 16:00 next Wednesday to file its reply.
"It is calculated to embroil this court in political controversy in a matter that involved a violation of the principle of separation of powers and it is grounded on the assumption that the members of the NA' particularly the African National Congress' are weak-kneed' timid' cowardly' unprincipled and spineless persons' which assumption I am not prepared to make," Mbete said.
Separation of powers
The high court had jurisdiction to determine the case, she said.
Mbete said granting the relief sought by the UDM would constitute an infringement of the principle of the separation of powers.
"It is not the function of the court to introduce the requirement for a secret ballot. It is not for the courts to be concerned with political questions."
The UDM should have referred the matter to Parliament's rules committee. It should have attempted to lobby its members and other political parties to amend the rules.
She denied that Parliament had failed to fulfil its constitutional obligations.
There was no telling in advance how a member of the National Assembly would vote in a motion of no confidence debate.
She said if the court found that she had the power to order a motion of no confidence via secret ballot, she would reconsider the matter and act in accordance with the court's ruling.
She asked for the matter to be dismissed with costs, or to be remitted to her for reconsideration, with each party paying its own costs.
News24