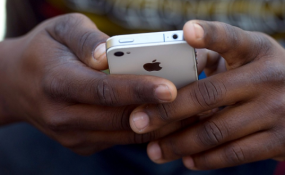 Photo: The Citizen
By Beatrice Materu and Allan Olingo
The Dar es Salaam Stock Exchange (DSE) has recorded mixed results for the first quarter of this year that saw its domestic capitalisation drop by three per cent to $3.29 billion.
DSE chief executive officer Moremi Marwa said the drop was as a result of foreign investors selling off their stocks, which has also seen liquidity within the bourse tighten.
"This drop was as a result of selling pressure emanating from socio-economic needs during the quarter, and decreased foreign investor activity," he said in his quarterly report, adding that the liquidity decreased by eight per cent to $32.9 million, from $36.4 million.
The collapse of commodity prices that affected commodity-reliance countries on the continent, as well as rising debt for many African economies, are behind the decline in the DSE market capitalisation.
However, the All Share Index (DSEI) rose by five per cent from 2,198.40 points to settle at 2,315.06 points, pushing the total market capitalisation to $8.83 billion at the close of the quarter, up from $8.38 billion at the end of last year.
"The shock of global risk-aversion sparked by Brexit and the US election is a factor in the continued decline in prices and market activities since it affected performance and trading activities of listed companies," Mr Marwa said.
The Tanzania Share Index, which tracks the listed firm's performance, also recorded a marginal drop of three per cent from 3,677.82 points at the end last year to 3,572.68 points at the end of March.
Market gainsThe drop comes even as the market recorded some gains this past week after a disastrous two weeks that saw the turnover at DSE tank by a massive 90 per cent to $1.43 million, from $14 million in mid-March.
By April 7, the DSE turnover had risen to $ 5.6 million, with 59 deals recorded, as compared with its lowest a fortnight ago where the turnover was $677,433 with only 15 deals recorded.
"The dipping was not a permanent situation of the DSE; we expect shares to keep rising as companies report their 2016 financial year figures, and also give out healthy dividends. Investors tend to buy more shares during that time," Lina Liswa, the operations officer at the Tanzania Securities Ltd said.
DSE has 18 listed firms cutting across the banking, energy, manufacturing, agriculture, insurance, mining and commercial services sectors, with seven of them cross-listed at the Nairobi Securities Exchange.
This year, the bourse is expected to add a few firms with Vodacom Tanzania and TCCIA Investment Company Ltd (TICL) having already launched an initial public offer.
However, TICL, an investment wing of the Tanzania Chamber of Commerce, has sought a two- week extension after missing its target of raising $19.7 million, managed a paltry $438,789 in the last six weeks. The firm was expected to be listed at the DSE by April 24
"We have sought this extension as we seek a deal with a foreign underwriter who is interested in buying 75 per cent of the IPO. We have written to the capital markets authority asking for an extension after Vodacom ends its IPO so we can conclude the deal," TSL chief executive officer Joaquim Bonaventure said.