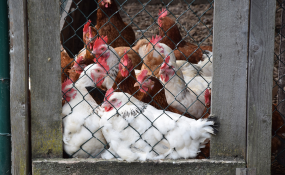 Photo: Pixabay
By Sintayehu Tamirat
The surrounding communities of Haromaya University are benefiting from Drip irrigation, improved vegetable production and a three-level mobile chicken coop.
As part of its community engagement, the university is imparting various skills and technologies to farmers using 50 farmer training centres.
This was highlighted as the university presented its nine-month performance report to the House of Peoples' Representatives Higher Education Affairs Standing Committee yesterday.
Presenting the report, University's president Prof. Chemeda Fininsa underscored that 77 new research projects aimed at improving the farming communities' lives have been conducted in six areas with more emphasis on agriculture.
Over 1,280 quintals of improved seeds have been provided for farmers besides the distribution of new goat and sheep breeds species, he added.
During the reporting period, free legal service was also offered to 92,290 people, according to the professor.
Whilst, Ministry of Agriculture and Natural Resources also presented a nine-month performance report concerning regions that needs special support to Pastoral Affairs Standing Committee.
The Committee commended the deployment of agriculture extension workers on a permanent base in emerging and pastoral areas.
Eventually, the committee recommended to intensify basin development to overcome the recurrent drought. It further highlighted that the ministry should work on small scale irrigation development.