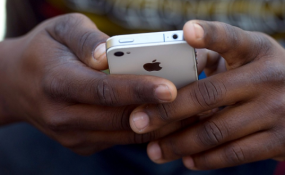 Photo: The Citizen
column
By Saumu Jumanne
Last June, Dr Phillip Mpango, the Finance and Planning minister, introduced an amendment to Finance Bill, which required about eight telephony operators to list at least 25 per cent of their shares on the Dar es Salaam Stock Exchange (DSE).
After this was passed by Parliament and assented to by the President, listing became mandatory for the telecoms. Dr Mpango told Bunge that the move would "help the government trace the exact revenue generated by these companies." He also said it would allow Tanzanians to own some stakes in the telecoms.
A law had been passed earlier, Electronic and Postal Communication Act of 2010. It required foreign telecoms companies to list locally. Vodacom Tanzania has always prided self as law abiding corporate citizen, and recently it became the first telecom to issue an IPO, in readiness to list at DSE, as "Vodacom Tanzania Plc."
If all the shares could have been bought within the allocated time, there could have been no need to extend the offer period by 3 weeks. The company as well as the regulator said the extended offer period would give more Tanzanians a chance to buy the shares.
There is so much to read in between. Things are not okay at DSE as far as buying of shares is concerned. The market has slowed down. Maybe the timing was bad. Maybe it is because it's the Tanzania's biggest ever share sale!
As I wrote in this forum some weeks ago, I will repeat, let us wait and see if by May 11, all the shares would have been taken up. We must remember most telecoms were against listing, and that is why the government has made it mandatory for them to do so. So what happens to the rest of telecoms, if the current liquidity problems persist where less investors are buying shares?
While listing is mandatory, buying by Tanzanians is voluntarily. The telecoms, all we hear is that they make huge profits, but is this true for all of them? Some could be destined for huge losses in the future. We have seen some operators invest billions and then close shop. Sasatel, Tritel, maybe and others.
When you buy shares at the stock market you take all the risk. If the company collapses or makes losses, it's your pain. Under normal circumstances, company that list must be profitable and prove so to the regulatory authorities. What is happening in the case of firms forced to list? Again, there is more than meets the eye.
What if a certain company is a paper tiger? After listing, the owners will take the money raised in IPO, and close shop? What will happen to Tanzanian investors who had bought shares? Call me pessimistic, but those things happens.
Methinks, the government should buy the 25 per cent stake in telecom companies, and after some years of proved business profits, then sell the shares to the public. This will give the public a lot of faith. I would like to reiterate that Vodacom Tanzania Plc IPO, and other telecoms will offer us a case study, if government should force foreign owned companies to list or not.
In 2014, when the debate of whether to force listing or not was green, Amr Shady, CEO of Egypt-based TA Telecom, noted: "To force a private company to become a listed company without any regard to the maturity of the stock market and its state is extreme. You just don't force a company to list randomly. These things have to be very well-orchestrated to succeed." Need I say more?
Saumu Jumanne is an assistant lecturer, Dar es Salaam University College of Education (DUCE).