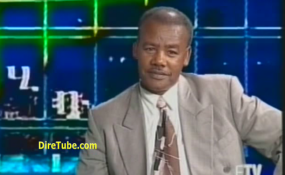 Photo: EthiopianInterview/Youtube
Addis Standard has just confirmed that Dr. Legesse Wetro, renowned Astrophysicist & founder of Ethiopian Space Science Society, has passed away.
Dr. Legesse's body was found by his daughter when she came home after dropping her kid to school. He had heart related illness.
His funeral will be held tomorrow at 3:00PM in the afternoon at Peter and Paul Church(ጴጥሮስ ኦ ፓዉሎስ) around General Wingate area.
R.I.P