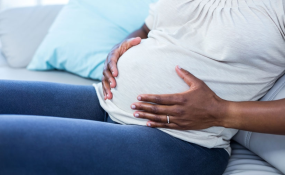 Photo: Lydia Atieno/The New Times
Windhoek — At least 300 000 women die worldwide during pregnancy and childbirth due to a lack of access to reproductive health services and voluntary family planning, the United Nations Population Fund (UNFPA) says.
The executive director of UNFPA, Babatunde Osotimehin, in a statement released to observe the International Day of the Midwife, which was on Friday, said some 3 million babies do not survive the first month of life while 2.5 million babies are stillborn.
"Most of them could have been save d by the care of well-trained midwives within the framework of strong health systems," said Osotimehin.
UNFPA supports the training and work of midwives in more than 100 countries, said Osotimehin.
"Since 2009, UNFPA has worked with partners to support over 600 midwifery schools, educating more than 80 000 midwives. We have also strengthened national midwifery associations in 75 countries and helped enhance the regulatory framework for midwifery practice to ensure accountability."
This year's theme of International Day of the Midwife was 'Midwives, mothers and families: partners for life.'
The theme underscores the critical role midwives play, said Osotimehin. He also said midwives save lives, support and promote healthy families and empower women and couples to choose whether, when and how often to have children.
"They also avert sexually transmitted infections and prevent disabilities like obstetric fistula, mother-to-child transmission of HIV and female genital mutilation," said Osotimehin.
Preventing maternal and newborn deaths and disabilities and empowering women to make informed, healthy choices and exercise their rights are key to achieving the Sustainable Development Goals by 2030, added Osotimehin.
"To make this happen, we need to expand midwifery programmes, maintaining the highest global standards and promote an enabling environment for midwives to effectively serve the needs of women and their families," he said.
He urged governments around the world as well as development partners to join UNFPA in supporting midwives so that more women survive and their babies, families and communities.