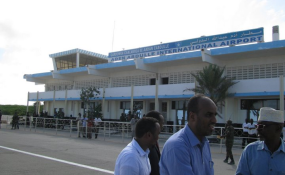 Photo: http://www.crs.gov
Turkish Airlines plane was reported to have failed land at Aden Adde International Airport in Somalia's capital Mogadishu on Sunday morning, a civil aviation official confirmed.
The passenger plane which took off from Djibouti failed to touch down at the airport due to bad weather and technical problems, according to the official who spoke to Radio Shabelle.
The Plane scheduled flight to transport passengers from Mogadishu has been postponed because of the incident. The latest reports indicate that the Turkish Airlines has later arrived.