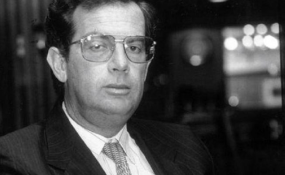 Photo: Supplied
Legal counsel for the Minister of Justice Michael Masutha arguing in the Sydney Frankel case has asked for a suspension of the declaration of invalidity of section 18 of the Criminal Procedure Act (CPA).
The eight applicants, known as the Frankel 8, argued that the current limitation infringes on their right to dignity.
The Women's Legal Centre, The Teddy Bear Clinic (TTBC), and Lawyers for Human Rights were supporting the Frankel 8's case in the matter.
The eight people claimed they were sexually assaulted by billionaire businessman Sydney Frankel as long ago as 30 years before his death in 2017.
They laid criminal charges in 2015, but the case never went ahead due to the limitation of the statue of prosecution. Frankel died of cancer in his Johannesburg home on April 13 this year. He was 68.
Long term damage
The right to initiate prosecution lapses after 20 years. This covers crimes like sexual assaults. Excluded are serious offences like murder, treason, kidnapping, genocide, and rape.
The eight applicants have approached the court to have section 18 of the CPA declared unconstitutional, arguing that the current limitation infringes on their right to dignity.
They are also lobbying for section 18 to be struck down for adults as well as for children.
On Monday, advocate Anton Katz for the women argued that long term damage could occur to children if the 20-year prescription on sexual violence cases were to stay in effect while Parliament takes 18 to 24 months to write it out of the CPA.
Advocate for the minister, Portia Nkutha argued in the South Gauteng High Court in Johannesburg that the legislature should be given an opportunity to intervene.
Nkutha supported an amendment only confined to children: "It should be suspended for a period in order for the legislature to intervene. If this order is suspended, it allows the legislature to intervene and also allows the state to look at the other effects.
"If the legislation does nothing, whatever order is grounded, it should be."
Judge Clare Hartford asked Nkutha: "What would happen without a suspension?"
"Then we have to carry the burden," she said.
Nkutha first told Hartford that the minister has no objection to pay all costs, but later said the first respondent must pay a portion of the cost.
"Is your submission that cost should be shared equally?" Hartford asked.
Nkutha replied: "Yes the cost should be shared equally."
Katz was not in support of a suspension.
Source: News24