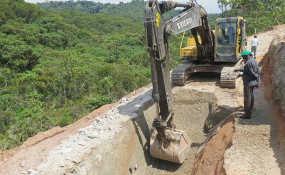 Photo: The New Times
Dodoma — The government has instructed regional authorities to allocate land for new investments as part of its industrialization drive.
The Minister for Industry, Trade and Investment Mr Charles Mwijage, said such land will be operated under special economic zones and will be overseen by the Export Processing Zones Authority (EPZA) and district authorities.
The minister issued the instructions yesterday when answering the question raised by Mwanne Mchemba (Special Seats--CCM) who had wanted to know when the government would look for potential investors to tap business opportunities in Tabora region.
The MP noted in her question that the region was ready to receive investors as it has already allocated enough land in Uyui district.
Mr Mwijage said in a move aimed at marketing the region, the Tanzania Trade Development Authority (Tan Trade) in collaboration with Tabora Regional Commissioner's office is organizing business forum to be held this year.
The forum according to the minister, among others aims at exploring business opportunities available and opening up the region to potential investors.
Minister Mwijage noted that the major thrust of the government was to build an industry-driven economy that will propel the east African country, the second largest economy in the region, to a middle income status by 2025.
"This is why we are pushing region and district authorities to promote opportunities available in such areas. We are also doing our best to make the investment environment more friendly," he noted.
Statistics by the Tanzania Investment Centre (TIC) indicates that the country has recorded a good performance in attracting investors.
Between December 2015 and May 2016, TIC registered 551 investment projects. Of all these projects, 229 are owned by Tanzanians, 215 projects are foreign-owned while 107 projects are joint ventures.