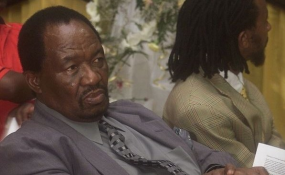 Photo: Parliament
The Portfolio Committee on Arts and Culture is saddened by the death of veteran actor Mr Washington Sixolo.
"Mr Sixolo is among the pioneers of South African comedy, which is currently on an upward trajectory. It is also noteworthy that Mr Sixolo was proud to use his home language and many of his roles were in IsiXhosa," said Ms Xoliswa Tom, Chairperson of the Committee.
The Committee wishes Mr Sixolo's family strength through this difficult time.
ISSUED BY PARLIAMENTARY COMMUNICATION SERVICES ON BEHALF OF THE CHAIRPERSON OF THE PORTFOLIO COMMITTEE ON ARTS AND CULTURE, MS XOLISWA TOM