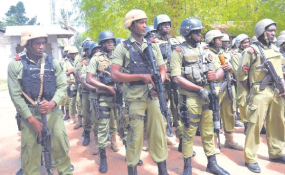 Photo: The Citizen
By Azori Gwanda
Rufiji — The Coastal Region Police Commander Onesmo Lyanga has confirmed that two Nyamisati Villagers in Kibiti District have been shot and abducted by unknown gunmen on Thursday night.
According to My Lyanga, police are still investigating the incident and will provide more details after preliminary investigations are complete.
Early reports indicated that three people from the village were feared dead from the attack including a local leader Ms Moshi Machela and two other villagers Mr Hamid Kidevu and Mr Yahaya Makame.
The attack occurs few hours after the gunmen abducted Ikwiriri Kati Village chairman Mr Athuman Pazi (CUF).