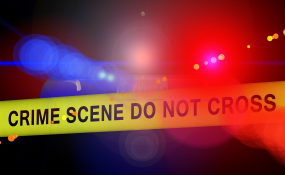 Photo: Jobs for Felons Hub/Flickr
By Joseph Kato
Kampala — Two suspects have confessed to have participated in the killing of four women whose bodies were found stripped and dumped in Kibumbi and Nansana West B Wards in Kibulooka and Masitoowa zones in Nansana Municipality, Wakiso District last month.
The bodies were dumped in the gardens in a space of three days something that caused tension and fear among Nansana residents.
While responding to a question on what police had done to establish who were behind the killing of the women, Mr Frank Mwesigwa, Kampala Metropolitan (KMP) police commander told Daily Monitor that two suspects had confessed to have strangled the women.
"In Nansana, the good news [is] we arrested the suspects who have confessed to have killed them and we are taking them to court soon because we have already gathered credible evidence," Mr Mwesigwa said.
Police identified only one woman out of the four as Juliet Nampijja, who was a resident of Namungona in Rubaga Division, Kampala.
The three others, whose identities could not be ascertained, were buried at city cemetery.
Key issues
Hoodwinked. Mr Mwesigwa said the victims were sex workers who were hoodwinked by their killers disguising as clients.
Molested. According to police, the killers strangled the women after sexually molesting them.
Blamed. Police have attributed Nansana murders to increased drug abuse in the area as a result of unemployment and parental negligence.