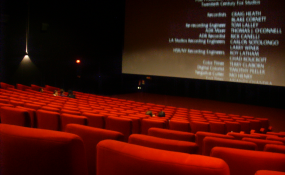 Photo: Sailko/Wikipedia
By Iman Mani
AFTER complimenting organisers of the Zanzibar International Film Festival (ZIFF), former President Jakaya Mrisho Kikwete's advised them to keep on pushing towards higher levels.
"Today, there's a local film industry. Twenty years ago, this was just like a dream. However, now the ZIFF is something to be sure of. It is also something to trust in to advance the local film industry and all sectors of culture. ZIFF is recognised zonally and internationally. If it had not been recognised internationally, we wouldn't be having a programme like this one," he said.
This is why the former Four-phase president, maintains that when looking at the development in the local film industry, it's impossible not to recognise the contribution made by the ZIFF.
He even went on to mention the Iranian film "M For Mother" which won an award in Hollywood had got its first award and recognition right here at the ZIFF. Prior to this the former president had thanked the ZIFF team for selecting him to be this year's "Lifetime Achievement Award" for the support he has given to the event when in and out of office.
He openly admitted being a person, who loves Art in all its form, especially music, therefore, is truly appreciative for this honour. When he had finished his speech and the official opening ceremony had been completed, which included raising the dhow sail and releasing 20 balloons, one for each year of the festival.
Then it was time for the opening film T-Junction, by Amil Shivji from the Dar es Salaam-based Kijiweni Production team, to be screened, within a full-to-capacity Old Fort. This was the first time in the events history for a locally-made film to be selected as opening film.