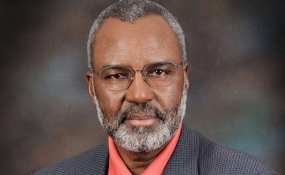 Photo: The Herald
Former industry minister Nkosana Moyo says if elected as president next year he would seek "restorative justice" as opposed to "retributive justice".
Moyo was sharing his views on the 1980's Gukurahundi genocide in an interview with a local weekly.
"We have been hurt and traumatised so many times in the past in this country all the way back to the 1890s. Our lives have been one violent episode after another. How best do we heal? At APA, we believe that restorative justice might work better for Zimbabweans than retributive justice," Moyo told the Standard.
"This means uniform development across the country, restoring a sense of belonging to regions that previously felt marginalised and creating a prosperous nation for all with institutions that serve all."
He added, "Does it mean we are minimising Gukurahundi, no! It was a period of madness and we must find the best way possible for healing and building a united nation."
"The mistake we must not make is to find a narrative that takes a national tragedy into a political campaign issue. That would be wrong."
Moyo's comments after he told the media during the launch of his presidential bid recently that he thought it was better to "build" a new Zimbabwe instead of dwelling on the past.