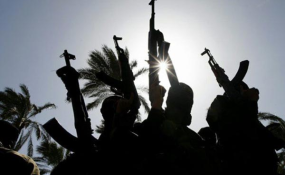 Photo: Daily Monitor
Khartoum — The government of Sudan on Monday signed a memorandum of understanding with the government of south Sudan for the extension of humanitarian relief delivery to civilians in south Sudan
The representative of the Sudan Humanitarian Commission, signed for the Sudan and the south Sudan ambassador to Khartoum signed for his country. The agreement was on the delivery of 90,000 metric tons of humanitarian assistance to South Sudan, extending for one year.
Commissioner Ahmed Mohamed Adam signed for the Sudan and ambassador Mayan Dot signed for South Sudan.
The commissioner has pointed out in press that the MOU comes within the context of the government of the Sudan to support South Sudan for the delivery of relief to the civilian population inside South Sudan
He said the Sudan has kept on renewal of this agreement with the Sudan and with south Sudan and the United Nations every six months since 2014.
He said the agreement will help the UN World Food Programme deliver food to south Sudan and reduced the cost of shipment
He said this time the agreement is made for one full year in place of the regular six months in the past and at the same time opens three corridors in addition the Blue Nile corridor
The commissioner commended the efforts of the world community and the donors in the delivery of relief to the affected population in south Sudan
It is to be noted that some 83 thousand metric tons have been shipped to the south up to the current month of July providing assistance to hundreds of thousands of civilians in south Sudan.
The commissioner pointed out that Sudan also hosts over 800 thousands southern refugees who fled their country to Sudan's border state and other inner states of the Sudan.