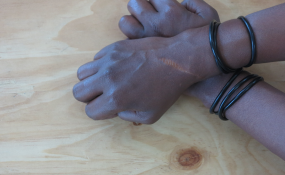 Photo: Caroline Mwakio/AllAfrica
By Cletus Ukpong
Some federal lawmakers from Nigeria, together with their counterparts from other African countries, have pledged to tackle modern slavery and related issues like human trafficking, forced labour and commercial sexual exploitation.
The lawmakers promised to combat modern slavery through the reviewing and strengthening of the existing anti-slavery legislation; campaigning to increase budgets to tackle modern slavery; and raising the awareness of modern slavery through debates in Parliament and in the media.
These pledges were made at the Africa Regional Workshop on modern slavery hosted in Entebbe, Uganda.
The workshop which was organised by the UK branch of the Commonwealth Parliamentary Association, CPA UK had in attendance House of Representatives members: Ibrahim Abdullahi, Ayokunle Isiaka, Abdulrahman Shuaibu, and Samuel Ikon, who is the Chairman, House Committee on Inter-Parliamentary Relations.
Lawmakers from Ghana, Uganda, Kenya, Malawi and Mozambique also attended the workshop.
Four clerks of Nigeria's National Assembly also attended the workshop.
CPA UK said during the workshop that the victims of modern slavery are estimated to be around 45.8 million worldwide.
It noted that the legislators from the six African countries who attended the workshop showed "a significant increase in their understanding and commitment towards combating human trafficking and exploitation."
Nigeria, according to the Global Slavery Index, is estimated to have the highest number of people living in slavery in the Africa Region, with the main areas of concern being forced domestic servitude, commercial sexual exploitation and child labour (including the recruitment of child soldiers).
A U.S-based Nigerian, Evon Idahosa, who is the founder and Executive Director of Pathfinders Justice Initiative, was one of the speakers at the workshop.
Ms. Idahosa, a human rights lawyer, wrote about the event on Facebook.
"Human trafficking evolves from human suffering, a phenomenon that is manipulated by others in a position of power and control.
"It has led to the biggest refugee crisis in recorded history and made a lot of people filthy rich, considering that the average trafficked woman is forced to have sex with approximately 4,000 men to pay off her debt," she wrote.
Ms. Idahosa said on the social media site that the posture in Nigeria was changing, regarding the issue of modern slavery and human trafficking.
"I am hopeful," she wrote.
In an interview during the workshop, the UK Independent Anti-Slavery Commissioner, Kevin Hyland, said: "My hope is that this becomes one of the priorities for the (Africa) region.
"From the discussions, here it is clear that there is an appetite for modern slavery to be a priority issue. So, I hope that the African governments see this as an issue they need to address and ultimately that we eradicate this crime not just in Africa, but globally."
CPA UK runs Modern Slavery Project - a two-year initiative which seeks to provide tailored support for individual parliaments in the area of legislative drafting, as well as building a network of legislators committed to tackling modern slavery across the Commonwealth and beyond.