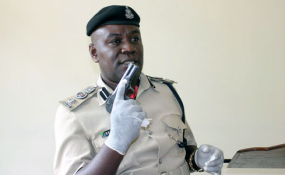 Photo: The Citizen
Nzega — Four bodies of women have been burnt beyond recognition and one woman beaten up to death by unidentified assailants after they suspected them of being witches.
The four women, whose names could not be immediately established, were beaten up to death and their bodies burnt on Tuesday at Undomo Village in Nzega District, Tabora Region, at 18pm.
Tabora regional police commander Wibroad Mtafungwa, who was at the scene leading the police to investigate the incident, vowed the Police Force would ensure the culprits were arrested and prosecuted.
Speaking at the scene yesterday noon, Nzega district commissioner Godfrey Ngupulla directed thorough investigation into the incident so that the cause of the killings could be established and those responsible brought to book.
Speaking on the condition of anonymity, one of the eyewitnesses said four out of the five victims were beaten to death before their bodies were thrown into the bush and then destroyed by fire. One of them, who had attempted to escape, was caught and beaten up to death either.
Reports from the village shows that some of the villagers have fled their homes for fear of being arrested by the police.
Statistics from the Legal and Human Rights Centre (LHRC) show that 394 older persons were killed due to witchcraft beliefs. However, the number is almost half of 765 people killed in 2013 out of who 505 were women. In 2012, at least 630 older persons were killed in witchcraft related incidents.
Most of the women attacked were late middle aged or older and most of them were said to have red eyes and perceived as being witches. There is also a rising number of cases of some suspected witches being buried alive.