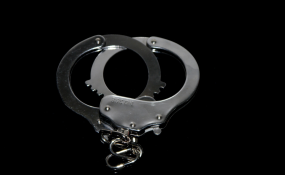 Photo: Pixabay
Sumbe — A 21-year old citizen named as Carvalho dos Santos Chiteculo last Wednesday was sentenced to two years in prison, by the Provincial Court of the centre-west Cuanza Sul Province, for destroying publicity material of the National Electoral Commission (CNE).
The condemned citizen, whose sentence was converted into fine, was accused of destroying, on 17 July, a CNE banner placed at the poll station number 7301, in Cacungulo neighbourhood.
According to the sentence, read by Judge Anacleto António Cambuta, the defendant was drunk and plucked the banner from where it was suspended and took it home.
After the information reached the authorities, the citizen was eventually detained by the police. The defendant has confessed to the crime, for which he was on trial and that comes under the law number 36 /2011 of the General Elections.
This is the first case in this ambit to reach the court.
Meanwhile, the official electoral campaign period kicked off last Sunday, August 23.
Five parties and one coalition are participating in the electoral campaign that will culminate with the casting of the ballot next August 23.