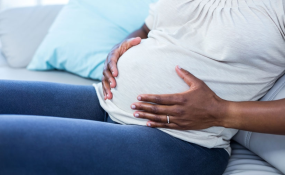 Photo: Lydia Atieno/The New Times
By Ojoma Akor
The Federal Ministry of Health has inaugurated a taskforce to fast track the reduction of maternal mortality in the country, particularly in six northern states.
The task force is made up representatives of governmental and non-governmental organizations working on maternal health.
Inaugurating the taskforce tagged 'Task force on accelerated reduction of maternal mortality in Nigeria' yesterday in Abuja; Minister of Health Professor Isaac Adewole said it would work in six states with the poorest maternal mortality ratio.
The states are: Sokoto, Zamfara, Jigawa, Katsina, Kebbi and Yobe. The task force is chaired by Professor Adeniran Olubukola Fawole.
The minister said that the Federal Government's expectation was that Nigeria's current maternal death of 576/100,000 reduces to below 300 per 100,000 live births in 2018.
The minister directed the taskforce to come up with a working plan within three months, saying "we need to look at some ingenuous ways to bring women to the hospitals."