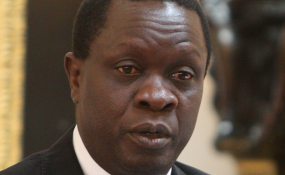 Photo: The Citizen
By Alex Malanga
Dar es Salaam — The government has reiterated its decision to repossess formerly state-owned industries sold to private investors who had failed to develop them.
This time the government has announced August 15 as a deadline for the factory owners to present their plans to revive the dormant outfits otherwise they will be re-claimed.
According to investment and research assistant director in the ministry of Industry, Trade and Investment, Mr Elli Pallangyo, out of 156 industries which were privatised between1992 and 2004, a total of 54 industries are dormant.
"The government sold these industries to private investors with an agreement to developing them. We are not going to tolerate those who javge failed to heed the agreement," noted the responsible minister, Mr Charles Mwijage.
"We are going to repossess the dormant industries and hand them to serious investors. They can't remain idle while the government is pushing for industrialisation."
In another development, in a fresh bide to promote industrialisation, Mr Mwijage said the government was committed towards looking for investors, partners and markets from other countries.
He said with effect from July 29 he would start taking investors to other countries, starting with Vietnam, India, China and Turkey.