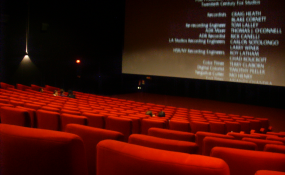 Photo: Sailko/Wikipedia
interview
By Addisalem Mulat
The Ethiopian Herald Art and Culture page had recently a stay with one of the renowned Ethiopian actresses named Makida Haile with a view to familiarizing her feelings, ideas and thoughts on the subject of the nuts and bolts of her personal and professional life. She has been taking part in a range of films and television dramas every so often. Excerpts:
Let us begin with introducing yourself to our esteemed readers.
At the outset, I was born and raised in Afar region at a place called Dufti town. My parents worked in Tendaho Agriculture Development Enterprise at that moment. We led a decent life by then. My childhood days were really etched in my mind. Education wise, I attended my primary education in my place of birth. As everything in life changes, my parents came to a decision to move to Kombolcha all of a sudden and thus I ended up attending high school there. I was studying day in and day out with the purpose of making my future bread buttered well and standing on my feet. When the right time got nearer, I sat for the inevitable Ethiopian school leaving certificate examination. I was dreaming of studying medicine all the time.
As there was a health center in our area, I was hardened to watch scores of patients going in and out of the health center to receive medical treatment. The medical doctors were saving a number of lives. Hence, I was busy working towards making my dream come true despite I did not know what the future holds for me in store. As fate would have it, when the long awaited result became public, I did not know which way to turn for the reason that the result was heartbreaking. I did not really anticipate that all my efforts would go for nothing.
What was the next move?
As a child, I was actively partaking in a range of theater in addition to involving myself in cultural dance. In fact, I was working with Amhara Region Cultural Troupe in view of the fact that they were recruiting youths with different talents. Hence, I was going to dissimilar parts of the country with the team. I first got myself engaged in a one act play entitled Nigat (crack of dawn). If truth be told, I did not have the faintest idea pertaining to the inside out of theater except boldly involving myself in acting. When I played a part in the second play entitled Merzamawa Frea (the poisonous fruit), I had some concepts on the subject of the theater.
My role was acting as a bad girl. The reaction of the audience towards our play was amazing. In this play, I was able to win the hearts and minds of a number of audiences within the shortest time possible. Some of the audiences were throwing their shoes at me following my role in the theater. Slowly but surely, I kept on working permanently with Baden Culture team as an actress and dancer. After some time, I got married and started living under the same roof with my husband in Bahirdar.
Did your parents love your involvement in the theater?
My mother was not happy with my involvement in the theater. She hated to death my engagement. She was expressing her disappointment in an appropriate manner. Above and beyond, she did not consider acting as a job. Quite the opposite, my dad was encouraging me to get myself involved in the profession. He was always on my side. He accepted as true that acting would boost my confidence. The income we earned was not an adequate amount at that point in time. We were getting ourselves engaged in acting for the love of the art.
How and when did you come to Addis Ababa?
I was attending university education in the department of Amharic literature in Bahir Dar University. I was one of the prospective graduates. After I took council together with my husband, we came to a decision to come to Addis Ababa. This being the case, my husband headed straight to Addis Ababa.
We did not have anyone that we could call our own at that specific juncture. If truth be told, the wife of the then "120" program boss was my husband's neighbor. He was a very nice person. My husband was living with him until he found a job. When my husband set in motion working as a singer at crown hotel, I came to Addis Ababa in a little while given that I did not want to stay any longer.
While we are on the subject, my husband is excellent at composing lyrics as well as melody. Finding a job was easier said than done. I could not find a job with no trouble. I was nearly losing hope. When I was advised to talk to Artist Tewodros, I did not hesitate for a moment or two. I took all my work experiences. After he went through all my documents, he sent me to his Dad, Father Tesfaye.
His dad was training the youth with different talents. I joined them almost immediately. When the Theatrical Art Department was opened at Addis Ababa University, I ended up joining the department almost immediately. I have been playing a part in a number of Amharic films. I was able to reach where I am in the present day though the challenges were not that easy.
What challenges did you face?
I was not able to make my dream come true in a little while. At the time when I was in Bahir Dar City, I did not have any problem as we were leading a good life. When we came to Addis Ababa, we started life from scratch. I have the nerve to say, I made a difficult decision to come to Addis Ababa interrupting my studies. At that point in time, I was working in Amhara region radio. As nothing lasts forever in life, I set in motion taking part in a number of Amharic films.
How did you join the Betoch Drama club?
I was partaking in a radio drama revolving around HIV/AIDS in Tilahun Gugessa's production at that specific juncture. He did not know me in person as most of the casts were chosen by other individuals. They produced scores of things focusing on a number of social issues. Be that as it may, on one occasion, I learnt that Tilahun was going to launch a new family sitcom. I got registered almost immediately.
As it was a long time, I had almost forgotten about the family sitcom registration. One fine day, while I was training students at Abyssinia Fine Arts and modeling school, somebody gave me a call. I could not believe my ears when Tilahun told me that I had been chosen for the family sitcoms.
I turned out to be infinitely happy. I joined the crew within the shortest time possible. Just then, the director was Yitagesu. We kept on rehearsing our part over and over again with a view to achieving the desired goal. The Ethiopian Broadcasting Corporation was giving us critical feedback at that time. From the beginning, Shashe and Bezabi were with the crew. I was the last to join the team.
What was the reaction of the people?
I was looking forward to hearing from people regarding my work. It is a new genre which has not been tried before. The reaction of the people was beyond my expectation. I did not expect the audience would comment positively on my work. The first comment was from my classmates while the program was on air.
They gave me a call right away and told me that I performed beyond their imagination. Hence, I turned out to be in high spirits. Wherever I go, several people pour out their appreciation and respect. Above and beyond, the very first day a number of people grew to be happy for the most part those who were familiar with the nuts and bolts of my talents. I was not living my dreams. I did not have contact with artists.
What is your take on the character of Azalu?
She is an amazing person. She always smiles whatever comes to pass. She is unchangeable. Nothing surprises her. She smiles when she is angry even. In actual fact, when I stumble upon something touchy, I burst into tears in the blink of an eye. I am jocund but a little serious. By the way, the crews of Betoch family are wonderful. We carry out our duties and responsibilities productively working hand in glove from time to time. All the crews are free from addiction. Whenever I go out somewhere with my real children, passersby ask me for Yibekale and Mafi.
How did you learn about the death of your friend?
I learnt the death of Sebele in different way. After she had spent in America for a short time, she returned home. Then, she almost immediately left for Dubai. That was the only thing I knew about the reality on the ground. One fine day, we celebrated my husband's birthday together with our children. It was New Year 's Day. In the afternoon, he went to work. From that moment on wards, something that I could not express in words was coming in and out of my mind. I did not know what was really wrong with me. The light went off all of a sudden and thus I went to sleep switching off my phone.
When I woke up from my sleep, one of my friends gave me a call through our residential telephone line and asked me about Tirfe. I notified her that she was in Dubai as that was the only thing I knew about her. Then, she hinted me that something was wrong with her car for the reason that she did not want to break the news. She was simply going around the bush. I did not know what to do for the best. I got shocked. When I switched on my cell phone, I came upon a number of messages revolving around Tirfe. I did not know which way to turn. The moment was difficult to express in words.
When I was at a loss what to do, I gave a call to Mafi. She was in a police station. I thought it was a simple car accident. I rushed to the police station in a little while. I was looking for a person who would say the news was wrong. It was really difficult to express the situation. I did not imagine she would depart this life in this way. She was sociable and loved making fun. May God give her family the courage and strength to bear the loss. May her soul rest in peace.
What is the most significant coincidence that has happened in your life?
The whole crews of Betoch family were once in Haile Resort. We were having fun there. Without prior notice, Bezabi headed to his room as he was dog tired. After half an hour, when we knocked on the door, he was not able to answer it. We tried all means but to no avail. We were very much worried. Many things kept on coming in and out of my mind. Everybody was worried. We did not know what to do. When we opened the door using master key, he was in a sound sleep. To my amazement, his mobile phone was beside his head. When I saw him the next day, I could not get calm easily.
What is your take on the Ethiopian film industry?
To the best of my knowledge, Ethiopia's film industry is growing from time to time despite there are problems pouring cold water on the industry. More often than not, we come across recurrent ideas in a number of films. When our audiences stumble upon monotonous idea, they get bored and turn their back on the film. In point of fact, it is really difficult to achieve the intended target in the aforesaid way. To my mind, the body concerned should be able to give due weight and attention to the film industry before the situation go from the frying pan into the fire. What is more, if the desired goal is to take the industry to a new level of success, the tax we pay should be treated in different way from other business sectors as we promote the culture of the different nations, nationalities and peoples of Ethiopia.
At this point in time, nobody wants to invest in the art in view of the fact that there is no benefit we secure out of the sector. As the situation is not favorable, nobody would like to invest in the art. There must be profit without a shred of doubt. The income you get is not a sufficient amount. As far as I am concerned to make the art payoff, the government should leave the tax obtained from tax. In this way, we can save the arts.