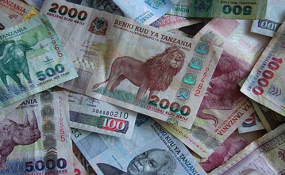 Photo: The Citizen
By Alfred Zacharia
Dar es Salaam — Commercial banks are increasingly shifting the provision of loans from the productive sector to individuals as they seek to remain profitable amid a tight liquidity situation, a new study shows.
The study conducted by the Tanzania Private Sector Foundation (TPSF) shows that commercial banks have increased the amount of loans issued to traders and other individuals on the grounds that they now repay more readily than manufacturers, contractors, farmers and other players in major investment projects.
The report, titled The Assessment of the Effects of the Measure Taken by the Government to Withdraw its Accounts from Commercial Banks in Tanzania, says major projects are being perceived as too risky by banks, which are still struggling to come to terms with the impact of the government's decision to transfer about Sh900 billion from commercial banks to a single treasury account at the Bank of Tanzania (BoT).
"The shift of focus poses a challenge to the private sector accessing loans to implement various development and other investment projects, contrary to private individuals and traders," TPSF director of policy Gilead Teri told journalists yesterday.
He said lending people who neither produced nor invested posed a danger to the future of development projects and job creation.
The findings could be a wake-up call to policymakers as available official data shows that the value of manufactured goods exports dropped to a six year-low during the year ending May 2017 as manufacturers grappled with various challenges in an uncertain global environment.
The value of manufactured goods exports crossed the $1 billion mark in 2012 to hit $1.037 billion, up from $861 million in 2011.
Exports rose further to $1.23 billion and $1.36 billion in 2014 and 2015, respectively, before dropping to $1.09 billion in 2016, according to BoT figures.
BoT says in its June 2017 Monthly Economic Review (MER) that the value of manufactured goods exports plunged by 46.5 per cent to $811.4 million (about Sh1.8 trillion at the prevailing exchange rate) during the year ending May 2017 from $1.516 billion (about Sh3.3 trillion) recorded during a similar period last year.
This sent total earnings from exports down by about six per cent during the period under review.
"Earnings from export of goods and services amounted to $8,774.9 million in the year ending May 2017 compared with $9,357.0 million in the year ending May 2016. The decline was on account of lower export value of manufactured goods, which outweighed the improvement in earnings from exports of traditional goods, gold, and travel," the BoT report says.
Similarly, imports of capital goods - which are meant to stimulate production in technologically-challenged countries like Tanzania - fell from $1.8 billion during the year ending May 2016 to $1.48 billion during the previous corresponding period.
Imports of transport equipment and building and construction material as well as machinery also fell sharply during the year ending May 2017 compared to a similar period last year.
According to Mr Teri, giving out loans to individuals did little to aid economic growth.
"When a teacher, for instance, takes a loan, he or she will not invest in anything or create any job. The money is mostly spent on consumer goods and land," he said.
He said as of December 2015, banks employed a total of 16,527 people, noting that the number was expected to rise to 20,000 by 2017 in the hope that the banking industry would have expanded through the coming in of new players and opening of new branches.
"However, we are not sure whether that figure will be reached as the sector is currently struggling."
The TPSF study also says that with growing uncertainty, banks are increasingly injecting their cash into risk-free government securities as a buffer against rising non-performing loans (NPLs), thereby depriving the private sector of much-needed credit.
According to the study, growth of credit to the private sector reached a high of 24 per cent in 2015, but slowed down to 13 per cent in 2016 and 4 per cent as of March 2017.
On the other hand, credit to the public sector grew by five, nine and 15 per cent in 2015, 2016 and 2017, respectively.
Changes in the management of the economy have resulted in tight liquidity that has eroded the purchasing power of ordinary Tanzanians, making it difficult for some locally produced goods to thrive, economists say.
Experts are of the view that although the government's decision to withdraw funds from commercial banks is not healthy for the financial sector, it is not the sole factor behind commercial banks' woes.
"The banking industry is facing a dilemma. Banks are reluctant to lend to the private sector for fear of worsening the NPLs situation. Some borrowers may also have lost confidence in commercial banks in the belief that the government withdrew its money because it no longer trusts them (banks)," said Prof Honest Ngowi of Mzumbe University.
He noted that the government's decision to withdraw its money from commercial banks was a good idea that aimed to combat mismanagement of funds in public institutions, adding, however, that such a move should have been accompanied by concrete measures to restore confidence and reassure investors of a stable and sound banking industry.