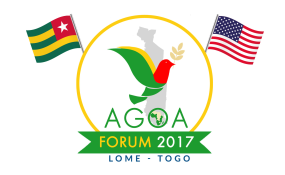 Photo: AGOA Forum 2017
By Kevin J Kelley
A senior US trade official on Thursday urged three East African Community countries to "revisit" their collective ban on used-clothing imports.
Arguments in support of the ban put forward by Rwanda, Tanzania and Uganda "are not supported by data or research," said Ms Constance Hamilton, acting assistant US trade representative for Africa.
Ms Hamilton's comments seemed to suggest that the Trump administration is siding with a US business association that claims the three countries are in violation of eligibility criteria for the preferential trade programme known as Agoa.
The African Growth and Opportunities Act stipulates that participating countries must eliminate "barriers to US trade" or be making progress in that direction.
The US-based Secondary Materials and Recycled Textiles Association (Smart) says the three-year phase out of used-clothing imports, commonly known as mitumba, amounts to such a barrier.
Smart petitioned US trade officials in March to exclude Rwanda, Tanzania and Uganda from the Agoa provision.
The three-year phase-out of mitumba jeopardises 40,000 jobs in the US recycled-clothing industry, according to Smart.
Ms Hamilton cited that figure during a press teleconference on Thursday, and added that many of the threatened jobs are with small firms that have only "three or four employees."
Kenya had initially agreed to implement the EAC ban on mitumba, but rescinded the decision.
Full text of press briefing by officials from State Department and Office U.S. Trade Representative