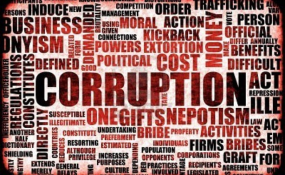 Photo: lejecos
Maputo — The Central Office for the Fight Against Corruption (GCCC) has charged Paulo Zucula, former Mozambique's Transport and Communications Minister, for payment of undue remuneration to the sum of two million and 250 thousand meticais (about 37,000 US dollars at current exchange rate).
In the same case, according to the daily paper "Noticias", the GCCC also accused Teresa Jeremias, former administrator of the* Civil Aviation Institute of Mozambique* (IACM), Lucrécia Celeste Merícia Ndeve, former general manager of IACM, and Amélia Abilio Levi Delane, former head of financial department of the same institution, for crimes of abuse of office or function.
The case has already been sent to the Judicial Court of the Lhamankulu District, in the city of Maputo, for trial.
According to the case documents, in 2009, while Minister of Transport and Communications, Paulo Zucula authorized payments of remunerations to members of the IACM Board of Directors.
However, at the time ICAM statutes required that such payments should have been made by a joint order of the Transport and Communications Minister and Finance Minister, which didn't happen.
Meanwhile, the other defendants were writing checks equivalent to their wages, on the grounds that they were advances on wages, but that they did not pay back any amount. The total sum was 2,250,202 meticais in advanced wages.
In a related development, GCCC found that IACM also paid air tickets to family members of the former administrator, Teresa Jeremias with IACM funds, while she was not entitled to those benefits.
Paulo Zucula is the second former Minister of Transport and Communications to be charged by Mozambican courts due to malpractices.
The first was Antonio Munguambe who, in 2011, was sentenced to four years imprisonment for his part in a corruption case at the publicly owned airports company, ADM, involving the draining of around 91 million meticais (over three million US dollars at exchange rates of the time) from the company's coffers.