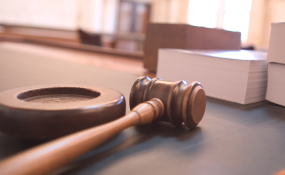 Photo: Joe Gratz/Flickr
By Delphine Zulu
The Lusaka High Court has acquitted former Lusaka Province minister Obvious Mwaliteta and his co-accused persons on all the three counts of aggravated robbery due to dereliction of duty by the investigators and discredited evidence of the arresting officer.
Judge Mwape Bowa said in his judgment yesterday that the State failed to satisfy the ingredients of aggravated robbery as required by the law and left the court to assume and fill the vacuum which was dangerous to convict the suspects based on that.
And Mwaliteta who was clad in a red and black coat broke down in disbelief after the court acquitted him as his relatives and daughter collapsed after hearing the court verdict.
This was in a matter where United Party for National Development (UPND) members Mwaliteta, Evans Mukobela, Macmillan Shimukonka, Laswell Phiri and Emmanuel Mumbi were all charged with three counts of aggravated robbery.
They were accused of having stolen a handbag and cash belonging to Elina Nyirenda altogether amounting to K750, a blackberry cell phone from Emmanuel Simbeye and statement of announcement of election results from Roy Kuseka all Electoral Commission of Zambia (ECZ) officials on August 16 last year.
The judge first acquitted Shimukonka, Phiri and Mumbi for lack of evidence and that the prosecution failed to establish a prima facie case against the fact that the police failed to establish an alibi that was raised by the accused persons which was cardinal in this case to secure a conviction.
"That being the case, I find that there is no evidence linking the trio to this aggravated robbery case and I cannot convict them based on circumstantial evidence which can't be proved by the reasonable tribunal, I therefore acquit them," he said.
He said the police's failure to lift fingerprints and making available the conversations between Mwaliteta, Mukobela and the fugitive Western Province Police Commissioner Fanwell Siandenge was a serious gap in the prosecution team and leaves a doubt on the court.
He rubbished the submissions by the defence that the police were selective in their investigations as well as not conducting a parade stating there was no need for a parade and that, that did not affect the proceedings and the out-come of the matter.
The judge said there was no dispute that Mwaliteta was at ECZ on that particular day but that the police did not establish what he was doing especially that during that time, everyone was expecting to hear results countrywide.
Among those in attendance was UPND's vice president Geoffrey Bwalya Mwamba, Kafue Member of Parliament (MP) Mirriam Chonya and other senior party officials.