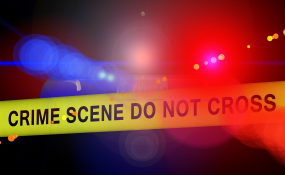 Photo: Jobs for Felons Hub/Flickr
By Francina Phiri
A 27-year-old woman of Moloshi Village in Mansa District of Luapula Province has set herself ablaze following a marital dispute with her husband.
Gladys Mumba poured paraffin on herself and lit herself.
Mansa General Hospital public relations manager Smart Malama said the deceased attempted suicide by drinking a poisonous substance, and later decided TO torch herself.
Mr Malama identified the deceased as Gladys Mumba of Chief Chama's area in Mansa.
"The deceased had a misunderstanding with her husband when she first attempted to kill herself by drinking poison," Mr Malama said.
He said the body was seen burning in the bush after which an eye witness called for help and rushed her to the hospital.
Mr Malama said apart from severe burns, Ms Mumba also suffered renal failure due to the poison she had consumed.
He added that the body was in the Mansa General Hospital mortuary awaiting burial.
Mr Malama said the deceased was admitted to hospital with burns where she later died.