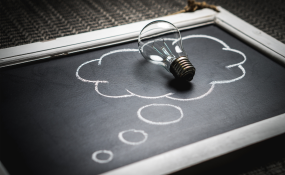 Photo: Pexels
analysis
By Homa Mulisa
Nowadays, countries at different levels of development increasingly recognize that innovation is critical for maintaining a competitive capacity in the global economy, as well as for facilitating economic diversification and holistic progress. It has been clear for long that innovation is the engine of technological breakthroughs throughout any economy led by new entrepreneurs and businessmen eager to apply their new ideas of science and technology.
The continuous transformation of innovation capacity has been a fundamental factor in countries that have experienced rapid and sustained economic growth, particularly in the global economic move of the nineteenth century. Emerging economies and developing countries seeking to pursue development strategies that foster growth to the mass must build the capacity to acquire, disseminate, and use technologies to promote innovation and encourage new and existing firms to invest in business opportunities.
Not only firms but also individual innovators must be encouraged to exhaustively utilize their talents in bringing up new technologies that play a bridging role in solving economic challenges. These supports could come in different fashions. Ethiopia should consider consolidating its approach towards innovation capacity building, creating an enabling environment including information and communication technology, creating financing schemes and other similar strategies by tapping in to up to date science and technology knowledge at a global level.
Samuel Merga, a 20 year old young innovator who tops elite science and technology competitions in the international arena, told The Ethiopian Herald that he was capable of doing this tremendous deed with only very little support from his parents. He has taken us through all the adventures of his efforts in technological creativity, the challenges he faced and the rewards he enjoyed. Here is the detail of our brief discussion with this brilliant young man.
Samuel on how he grew interest in science and innovation
I got in to innovation as a result of my interest in painting which as a kid my dad used to encourage me because he himself liked painting. So I started from painting helicopters and airplanes. As I was drawing these things, my school prepared a science fare and I wanted to join the competition after consulting with my father. Then I collected used cartons from my parents' shop and drew images of different materials on them. Then I carved them out to get the replica of those objects I drew.
After a while, I learned about dynamos and motors. I wanted my helicopter to fly so, I started working on it. I plugged in a dynamo motor to my helicopter that makes the blade at the top spin. That's how I was caught up in to science and innovation. I worked on this childhood project day and night and when it is completed I took the sample to school. I won a prize at school with my helicopter which actually was my first work of innovation.
Then, I devised a simple satellite dish using a kitchen material with a wide metal frying pan and it worked. So that people who cannot afford to buy satellite dishes can easily use these low cost homemade dishes. This little piece of work also won a prize at school and sub city level.
On his bid to international competitions
I got the pleasure of traveling to India for science and technology competition in August 2016. The competition was organized by a company called Space Development Nexus (SDNx) in collaboration with National Aeronautics and Space Administration (NASA). The competition was about Mars Rover, an automated motor vehicle that is in operation on Planet Mars for studies in space. So I present myself on the competition with a replica of Mars Rover and a car that can be driven with the use of two gears only.
While working on this vehicle, they vacated a whole workshop for me so that I can work on what I aspire to accomplish. While in operation there, I was working day and night to realize my dreams. The vehicle that I designed has only two gears, one drive and the other reverse. I planted a race car engine for it and when I tried the first time it was fantastic that it wasn't just working but it was unexpectedly fast. I haven't slept for a week until I finished this project and as I finished it, I was leaning back on the car and I fall asleep. When I woke up I was surrounded by students and professors were admiring me. And I won the competition which actually was a big deal for me since I was the only one representing my country Ethiopia and also the continent Africa in the competition.
In this competition, I was awarded a recognition certificate, trophy and workshop materials to continue my work. In addition they made me Founder and President of NASA Rover Challenge Ethiopia. With that, I was also placed on the responsibility of training other children in Ethiopia, who have the talent and who are interested in innovation.
On his second pledge to an elite competition
The second time I went to India for science fare was on March 2017, expecting to be part of the competition with students and engineers. When they took me to stage, I was surrounded by scientists and professors as well as famous journalists. Wondering what was happening, I asked whom I was going to compete with. One of the scientists there told me that the competition was with themselves [the scientists] and not students. I also realized I was the only student in the competition and it would be challenging.
However, I was still confident that I would win the competition. I presented a document about the space company that I am going to build in my home country which would be the first in Africa, that would go by the name Finfine International Space Education. For the competition, I was placed on a task of building a rocket model that would be launched. It took me only a couple of hours to complete the rocket and it practically did launch. I also return with victory from this competition.
On what he's doing at the moment
At the moment I have commenced new project that focuses on space development in Ethiopia. I also aspire to establish a space education academy in collaboration with other companies. The projects are now progressing well with a plan to design a latest space satellite known as Cansat. It will be the first of its kind in the continent when completed. Currently the project is in progress in collaboration with Space Kidz India. When the satellite is fully developed, it is expected to obtain recognition from NASA. As we know, not only Ethiopia but also other African countries do not yet have space satellite. When the satellite is fully developed and got recognition from NASA, which I hope would happen soon, the satellite is expected to be lunched to space and would help the country take part in studies of space science.
In addition to Space Kidz India, Indian Space Research Organization and a German based International Space Education are also partners in this project.
Moreover, I also teach at the Colonel John C. Robinson American Center at the American Embassy in Addis Ababa. I train children in innovation, robotics and satellite rockets and aspire to enable them take part in international competitions. I would appreciate it if people could stand beside me in supporting children to be involved in science and technology.
His insight in encouraging innovation
The government has to undertake its responsibility of enabling young innovators thrive with all supports beyond recognition and appreciation. There needs to be a platform where these students get better education in science and technology areas of their preference. In addition, competitions among ourselves locally is good but not enough. So, there must be a way in which young innovators could get the chance to take part in elite competitions at the international level.
If we look at the experience of other countries, we could see that there is a big difference. Small children are capable of innovating a number of mind boggling technologies far better than engineers. That is mainly the result of consecutive support from the concerned bodies including the government. Here in Ethiopia, most young people engaged in science and technology struggle to find success as they don't get much help beyond their efforts and little helps from their parents.
For example if you look at my case, I was able to go to India for those international competitions with the help of an artist named Galana Garomsa and a journalist named Meseret Daba in addition to Dinku Deyas, owner of rift Valley University. I would like to thank them all for their support. It shows that, in addition to the government the society at large could extend a little help to the development of science.
Currently, beside all the projects I am undertaking, I am taking online courses on cyber security through a scholarship I get from India. As I am also interested in intelligence, I am working on intelligence robots. I have developed fighter robots, drone helicopters, and intelligence devices that resemble pens. The spy pen I developed in a competition is actually manufactured and in market in India.