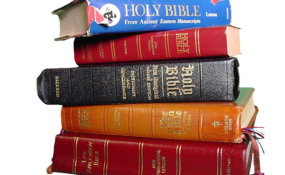 Photo: Daily Monitor
By Pablo Kimuli
I tend to believe that Moses was a white man. It's only a muzungu who will walk to a burning bush that is not being consumed by the fire.
I guess he must have been like: "This is so cool! I'm gonna check it out." I don't see an African pulling that move - not with all the witchcraft around us.
We usually run away from anything that is fire-related. Whereas the muzungu was paying attention to creating an aircraft, Africans were inventing witchcraft.
I am sure if Moses was an African, he would run even past his home to tell strangers about what he had seen. He would reach panting, and say: "Members, there is a bush on fire but nothing is burning; are we safe?"
It is only a muzungu that raises an issue of concern or questions his/her boss so as to understand better. Moses had the guts to question God. He begged to know who was talking to him and why he was sending him knowing well that he had a speaking impairment.
Moses went on to request God to give the mission to someone else since he was on Egypt's most-wanted list. I don't think an African would take the trouble to raise such questions. We are raised in a way that doesn't allow us to question elders.
You listen and execute with immediate effect even if you haven't understood. We work on the assumption that there is room for correction in case you make a mistake. Examples are the waitresses in our traditional restaurants.
They either share an oral menu or ask you to highlight what you want on the written one. They go and return several minutes after you have placed your order, only to tell you that what you asked for isn't there.
The bolder ones will bring you something different claiming it's what they could find. Africans are raised knowing that you should run away from danger. I have never understood why my muzungu brothers love danger zones.
They are the ones that cover war-torn areas like Syria and Afghanistan. You will never find a black man reporting such stuff. CNN's Christian Amanpour will report in the middle of crossfire as if she has assurance of physical life after death.
I was watching a Ugandan reporter when Ugandans were vacating South Sudan. He was covered in full fatigue, bulletproof with a helmet. I was impressed that we had finally found a Ugandan that could report in the middle of crossfire.
In the background you could see tanks. He gave us a thrilling report about what was happening in the capital Juba.
He then signed out: "For this television, I am... reporting from the South Sudan-Uganda border." God told Moses: "Throw your rod on the ground." And it turned into a snake. "Now pick it by the tail," God commanded. And it turned into a rod again.
An African wouldn't have done that. God would tell him: "Pick it by the tail." But the African would respond: "It's okay Papa, I will get another stick from the forest."