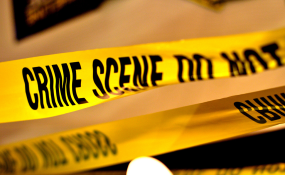 Photo: [paumelia]/Flickr
Suspected extremists have killed several foreigners during a raid at a Turkish restaurant in Ouagadougou, the capital of Burkina Faso, officials say. At least two assailants were shot dead as police secured the area.
At least 18 people were killed and eight others wounded in the attack, Communications Minister Remi Dandjinou told reporters early Monday, adding that one French citizen and several other foreigners were included in the provisional death toll. Security forces killed two of the suspected gunmen.
Turkey's foreign ministry said a Turkish national was also among the dead.
Up to four attackers on motorbikes opened fire on dining visitors in Aziz Istanbul, an upscale Turkish restaurant in downtown Ouagadougou, police said. Security forces evacuated civilians from the site before moving against the suspects in armored vehicles. Witnesses reported hearing heavy gunfire for several hours after the initial raid.
"The operation has ended" but searches of the neighborhood around the restaurant are continuing, Dandjinou told a press briefing.
No terrorist group immediately claimed responsibility for the attack. However, the shooting resembles a similar assault in January 2016, when three al Qaeda-linked jihadists killed at least 30 people at Cappuccino Cafe in Ouagadougou before holing up in a nearby hotel. Almost half of the victims were foreigners.
Burkina Faso, one of the poorest countries in the world, shares its northern border with Mali, which has long battled Islamic extremists.
nm/kms (AP, Reuters, AFP, dpa)