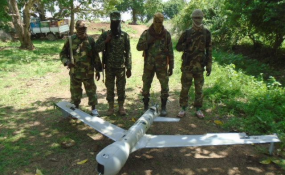 Photo: Radio Dalsan
The United States commends the efforts of the Federal Government of Somalia to facilitate the defections of former and current al-Shabaab members.
The United States supports a Somali-led process of degrading al-Shabaab's influence using a comprehensive approach, including through high-level defections, reconciliation, and improved governance and service delivery.
The United States encourages the Somali government to continue to create pathways for al-Shabaab members to reject terrorism and join efforts to build a peaceful and prosperous country for all Somalis.